This Chihuahua Just Wants To Snuggle.
The Chihuahua is one of the smallest breeds of dog, and is named after Chihuahua, one of the states in Mexico. Chihuahuas are good family pets when treated respectfully, but the downside is that just like in most series and movies, they have a reputation for snapping at strangers or small children who may be threatening to their diminutive size.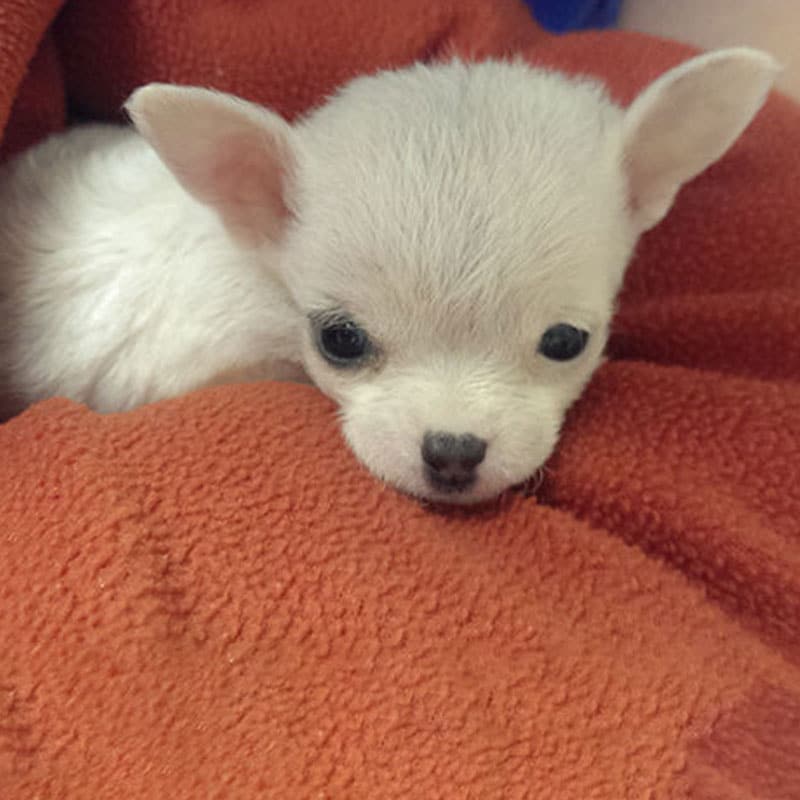 While they are mostly seen in movies and series as chaotic and angry, take a look at this baby chihuahua for a change. You will definitely have a change of heart when you look into his eyes and you see that he just wants to snuggle. Poor baby must have been so sleepy.