Except for the massive piles of garbage, dirty diapers, and the crowds, beaches are supposed to be relaxing. You can soak in the rays, play a friendly match of volleyball with strangers, or trap your friends in an inescapable mound of sand. But sometimes, going to the beach isn't all that it's cracked up to be. There are moments where your relaxing afternoon is ruined in the most hilarious way possible. Here are 50+ of the funniest things that could happen at the beach.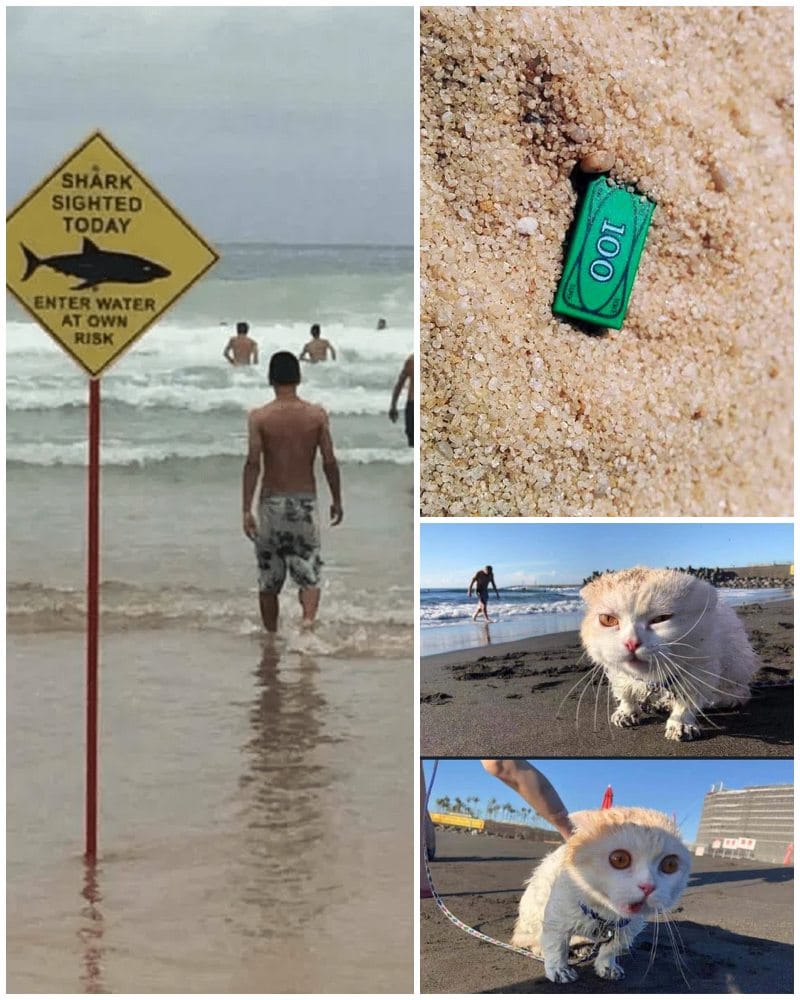 Anyone missing an upper jaw?
We totally get that some people go to the beach to dig for treasure. You never know whether a pirate hid their chest of gold doubloons exactly where you planted your beach towel. However, anyone who's ever been to the beach will know that there's more garbage than there is treasure.
How in the world did someone leave half of their dentures at the beach? You'd think they'd be more careful when taking out and storing their false teeth, but hey, this isn't the strangest thing that happens. The look on the little girl's face pretty much sums up what we feel about finding dentures in the sand.