A Souless Rendezvous
Arthur Georg von Ramberg is an Austrian painter who also worked as a professor in both the Art School in Weimar and the Academy of Fine Arts in Munich. He was known to create stunning illustrations based on great poems by notable artists like Johann Wolfgang von Goethe and Johann Heinrich Voss. Some of these works include Hermann and Dorothea (from Goethe) and Luise (from Voss).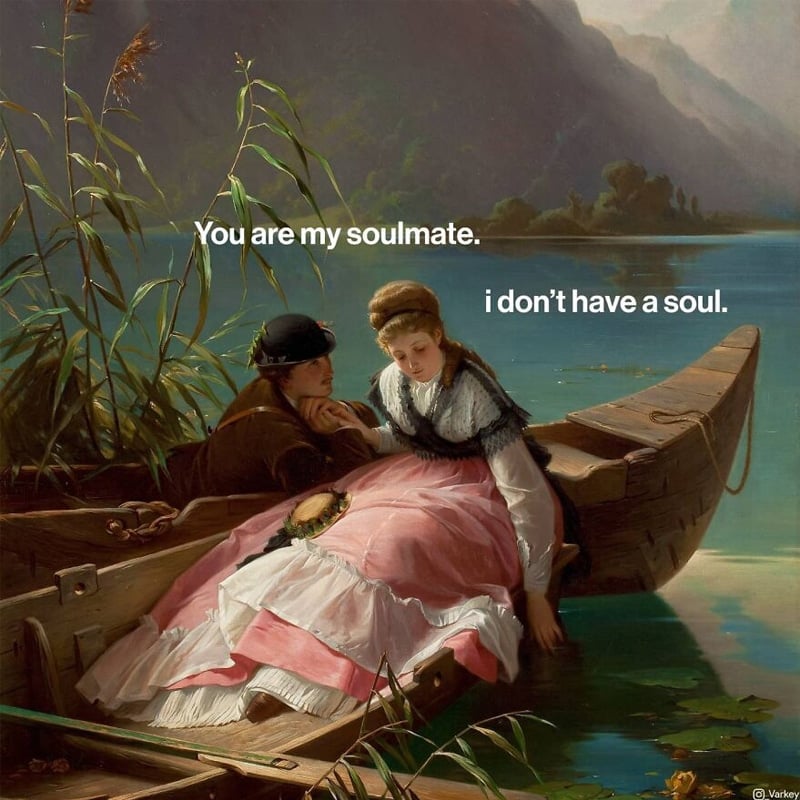 His artworks are heavily influenced by romanticism, which is focused on emotions, feelings, and moods of all kinds. One of his most famous romanticism arts is Rendezvous, where you can see a young man looking intently at the woman. This sure looks romantic, but Varkey found a way to give us a good laugh. I could never imagine these classical pieces having these funny backstories and conversations.