#26: Lip Gloss, Not Bouncy Balls
Some product designs out there are great in theory but take on a different use case when found out in the wild. These super cute lip gloss containers are an example of shoppers literally taking matters into their own hands. Be honest with yourself. If you looked at these gorgeous, glittery plastic balls without the sign, would you think they were lipgloss?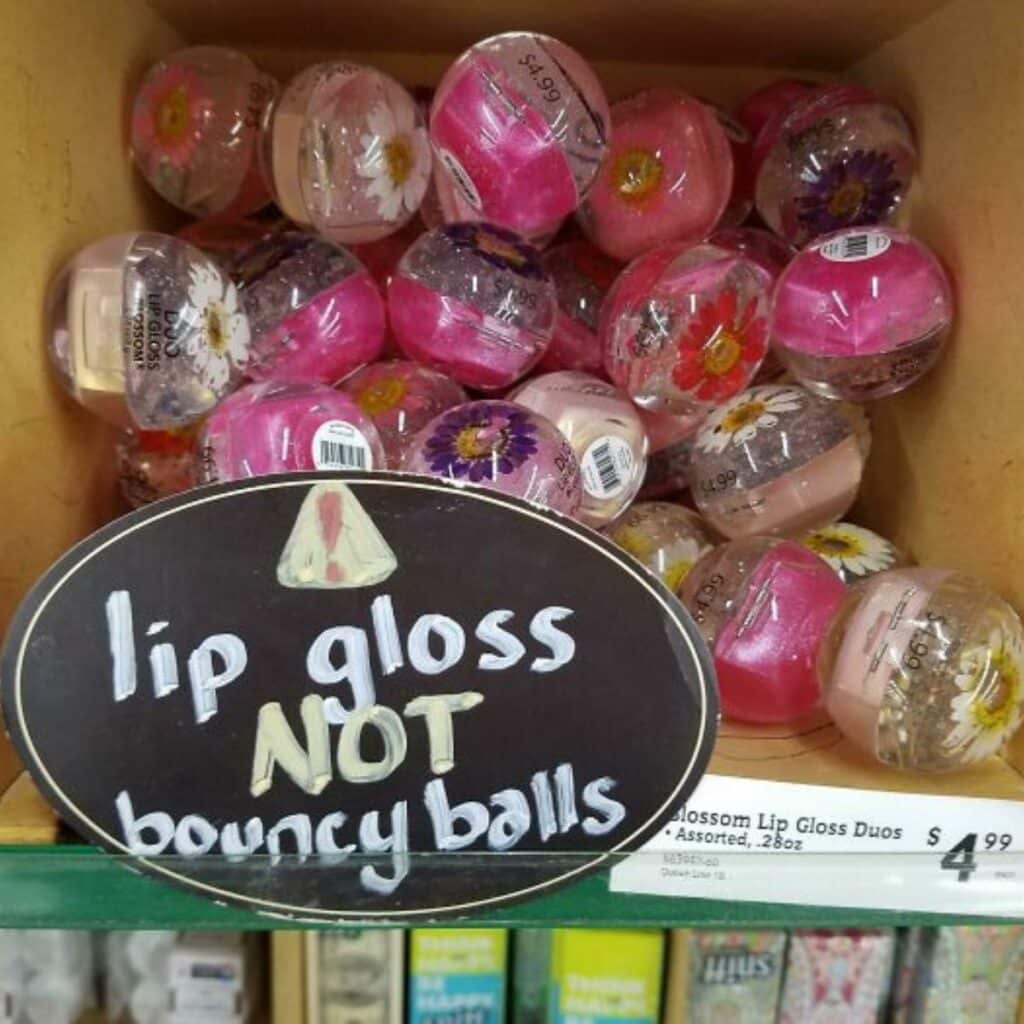 Shoppers obviously misunderstood the assignment. Based on this warning sign, one too many customers tried bouncing these lipgloss balls, only to shatter them into a million pieces. To be fair, these products absolutely look like bouncy balls. We don't blame kids and adults alike for wanting to pick one up and throw it on the floor. We'd probably do the same thing if it weren't for the sign.