#27: No Volleyball Before 6 PM
This public sign is so specific that it seems more like a parody. Unfortunately, it's a real sign near the Golden Gate Bridge in San Francisco. The sign specifically states that no volleyball games are allowed north of the sign. But wait, there's more. You can't play volleyball north of the sign before 6:00 PM.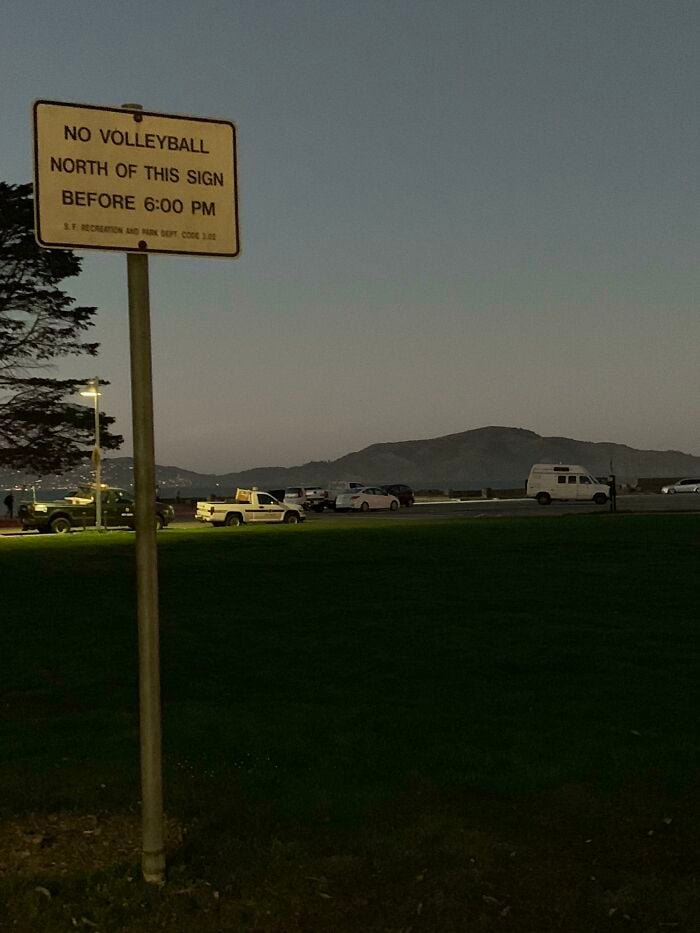 So, can people play volleyball north of the sign after 6:00 PM? If so, why is this park making its visitors play volleyball in the dark? For safety's sake, you'd think volleyball would be encouraged during the day, not the evening. We'd love to have a talk with the city official who planned out this oddly specific park rule because we have so many questions.