#31: No Trumpets Allowed
Infographic signs are a great way to communicate rules to large groups of people. Anyone, regardless of their language, can understand the guidelines presented in the pictures. However, the people who design these infographic signs have to get creative about some stuff. There are some things that don't fully make sense by using only images.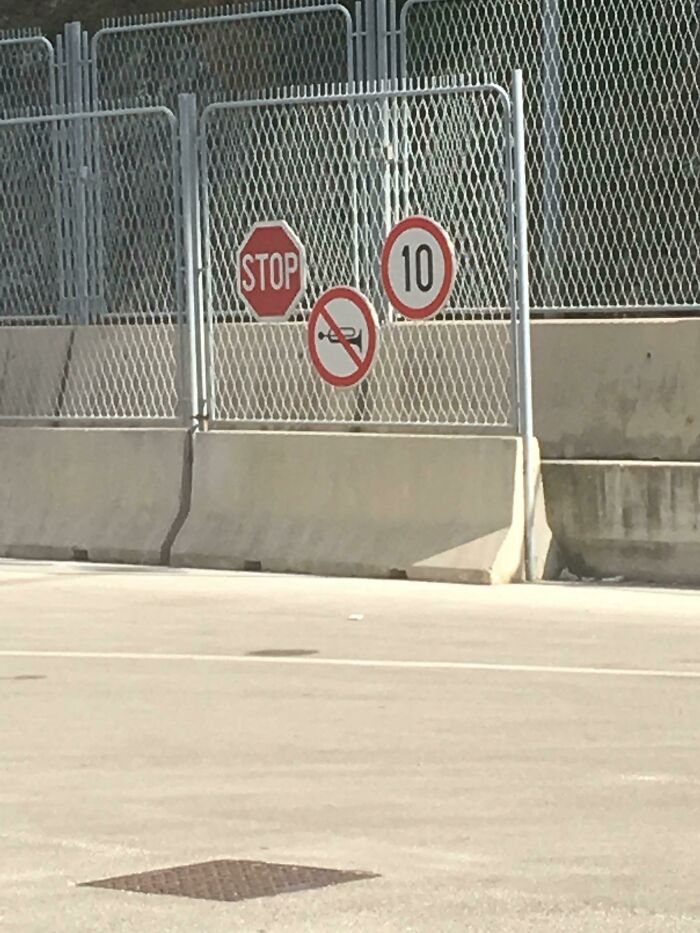 For example, this sign looks like it prohibits the use of trumpets in the area. That's a weirdly specific regulation for a normal road! However, once you think about it, the sign makes perfect sense. It's actually communicating that car horns are not allowed in the area. No one knows what a car horn actually looks like, so the designers figured a trumpet was the next best thing.