Producing a Putrid Smell
It's already a chore to clean the inside of a car. But think of all the work it would take to scrub down the inside of a semi-truck. Considering the situation, this Redditor's father should be aware. Some serious cleaning is required to get rid of all this rotten potato slurry which is literally all over the truck's interior.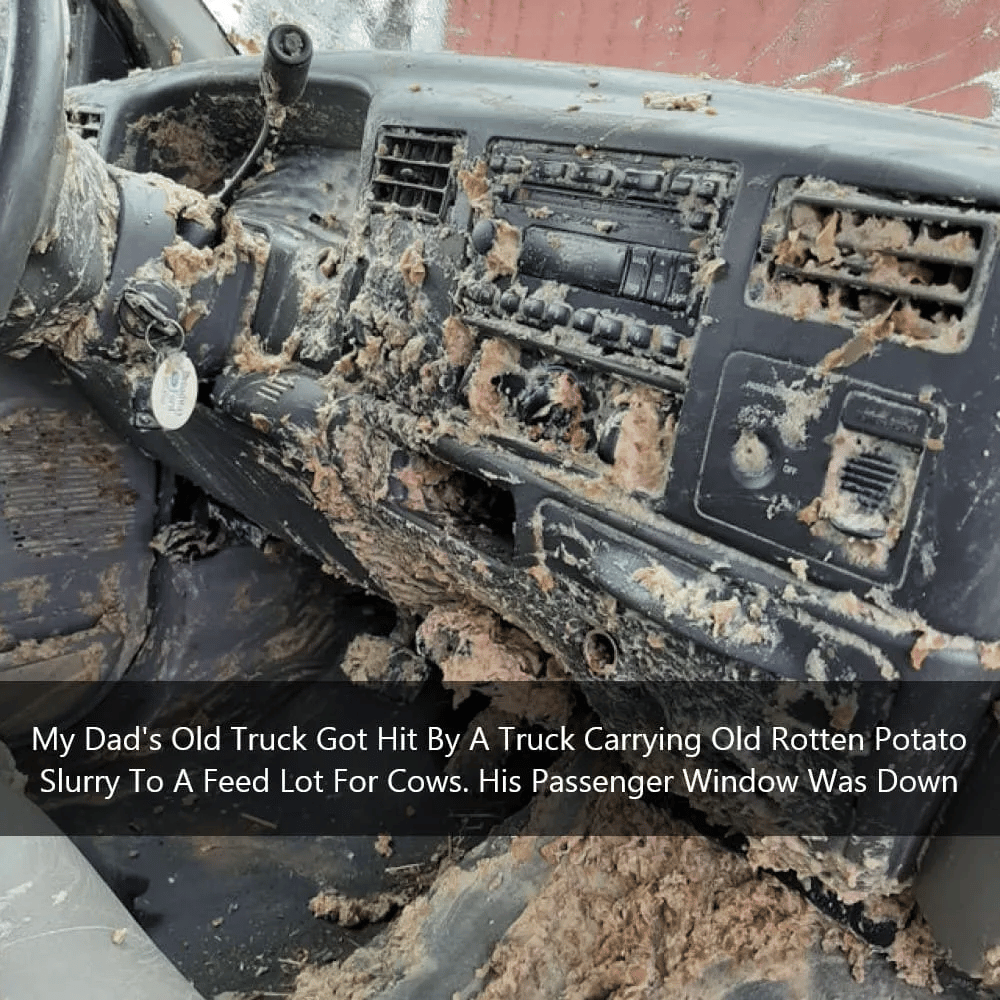 The rotten potato slurry was being transported in the other truck, which was involved in an accident, to a feedlot for cows. Already we're attempting to cover our noses even though we are not at the scene. The whole picture appears repulsive to our senses. Although the moment retains its humor, we can't help but feel pity for the Reddit user's dad.