Acceptable forms of communication
Just like kids, sometimes customers say the darndest things. These employees started a tradition of writing down the weird things their customers say: on the walls. Pretty creative, right? Not only does it help the staff cope with challenging customers, but it shows all the shameful encounters they've gone through. All of this makes sense to us, but this customer quote has us scratching our heads.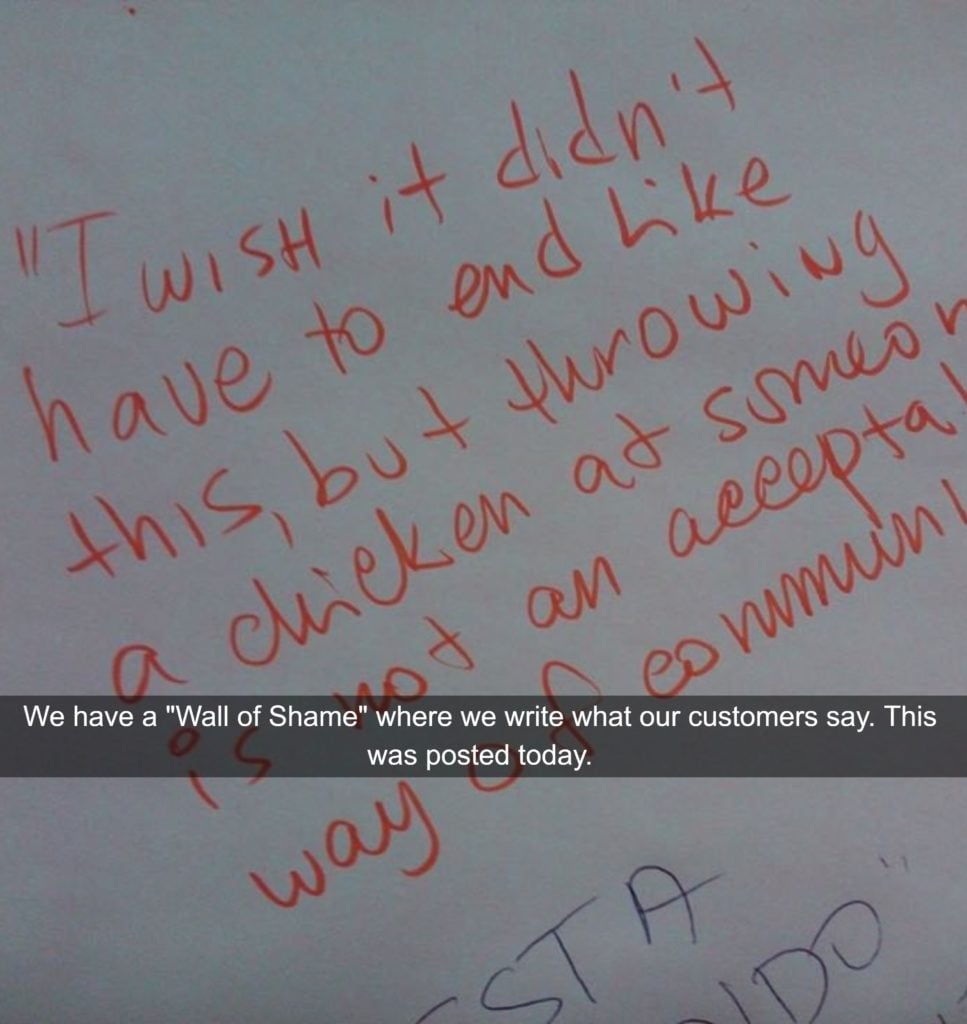 Here's a situation where the customer is probably right. No, throwing chicken is not an acceptable form of communication. But we can't help but wonder, what caused chicken throwing to ensue? Not to mention, doesn't writing this customer quote only out you, as an employee, for throwing chicken at them? Something's not quite adding up here.