Chocolate bunny from hell
The sun doesn't just cause our skin to crack and peel. If you leave candy in your car and your car under the hot sun, you might just get a visit from the chocolate bunny from hell who's seeking revenge for your negligence.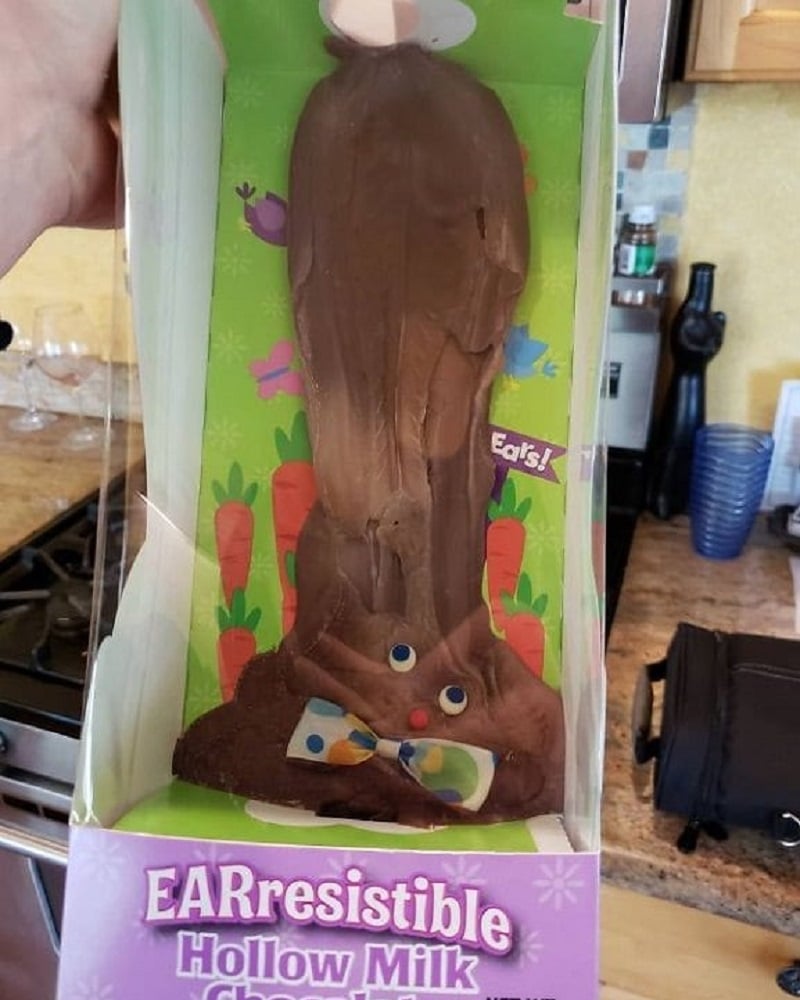 This person totally forgot to take their chocolate easter bunny out of the car, and what they ended up with is a demonic bunny that was staring directly at the person's soul. We don't know about you, but that chocolate bunny still looks pretty delicious. We'd just pop it in the freezer for 10 minutes then go to town on that chocolatey treat.