The Condiment Indent
At first glance, this sushi box looks like any ordinary sushi box. It's box-like in shape, and it contains sushi. But upon closer inspection, and after reading the OP's description of what makes this sushi box so special, we've come to the realization that this sushi box is quite special, indeed.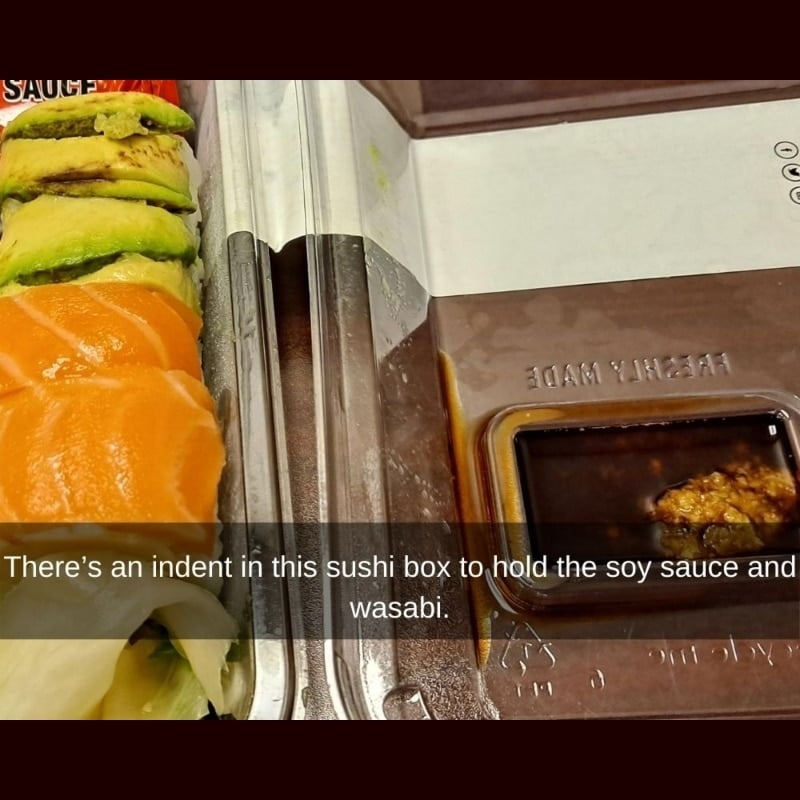 There's a tiny indent or compartment on the plastic box that holds onto your soy sauce and wasabi. That way, you don't have to fiddle around with a bottle of soy sauce or a tube of wasabi while trying to figure out how to hold onto a pair of chopsticks. Ingenious.