Holidays are great, what with the family gathering, the delicious food, the decorations and festive vibes and most importantly – the gifts. Holiday gifts are great for the receiving end, but they can be a headache when you have to buy them – you never know what to get, and the gifts always end up being either too much or not enough. Luckily for grandmas, they could never get it wrong! When it comes from grandma gifts, it's truly the thought that counts. Here are some of the strangest – yet most adorable – grandma gifts we've seen on the internet.
This handmade vest
This vest is everything we never knew we needed. If you ask us, gifts should be something we want, but we'd never get for ourselves – like this vest. Now that we see it, we're obsessed with it, but let's be honest – we'd probably never buy such a vest for ourselves. This Noa's Ark-themed vest is ought to make him the center of attention at any party – in the best possible sense.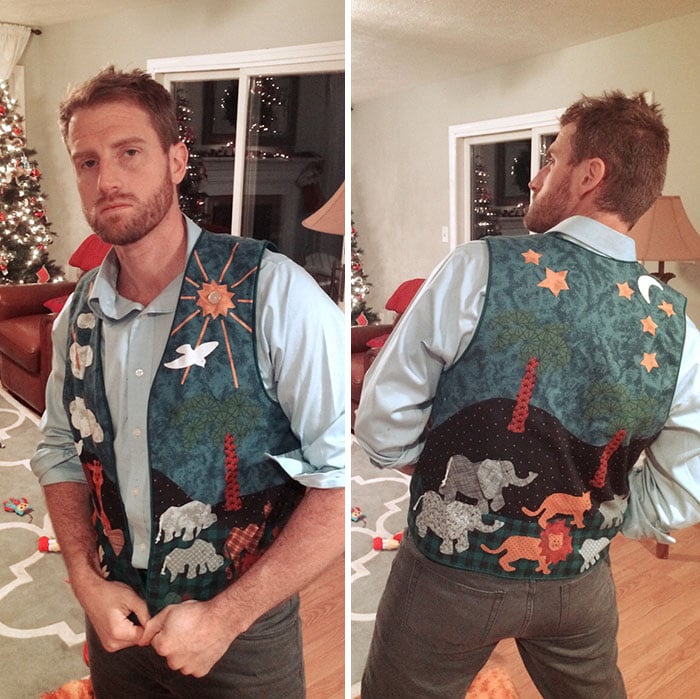 What we like most about this vest is that it's one of a kind – everywhere you look these days, people are dressed the same, wearing the same old boring brand-name jeans and a white t-shirt. This vest is unique because his grandma made it, and you can see she put a lot of love and thought into this!