It's the thought that counts
This guy shared this photo online and wrote, "…so my name is Brodie Jonas Dean, my grandma found this shirt for me thinking it was a great coincidence." Of course, we all know this isn't a great coincidence (well, it is, in a way) and the letters don't represent the initials of the name Brodie Jonas. However, it's the thought that counts, right?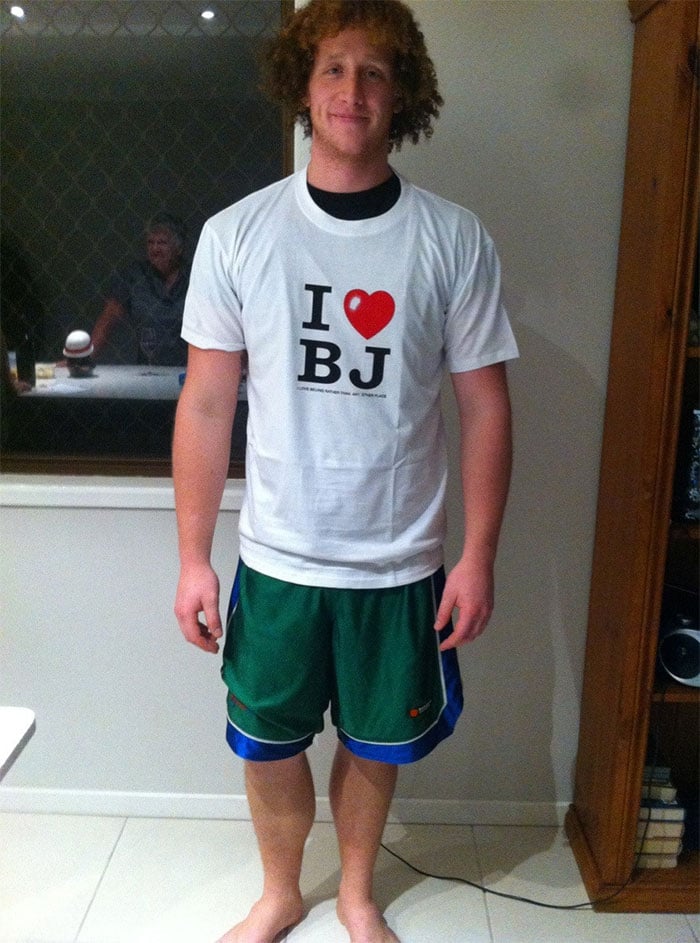 Can you imagine this grandma's surprise as she was walking down the street and happened to find this shirt with her beloved grandson's initials on it? She loves Brodie, so it only makes sense to put it on a t-shirt. We're not sure we had the courage to wear something like that, but with the story attached to it, it becomes a great gag.