Redeamable At Any Time
When it comes to Christmas presents, you want to make sure you have gotten yourself organized on time so that you don't feel stressed and so that your loved ones don't feel neglected. But if you are on top of everything, it isn't impossible to manage.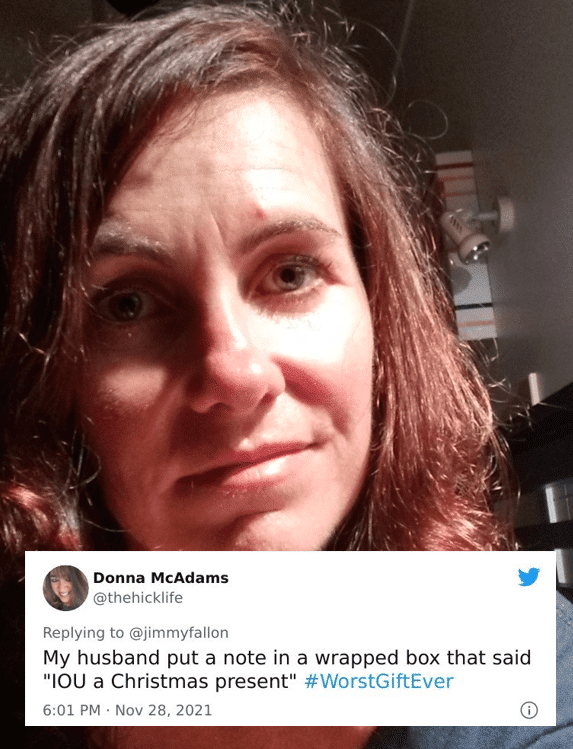 Well, apparently it was too hard for this woman's husband to be organized and ready in time for Christmas. I mean, at least he went to the effort of wrapping the box with wrapping paper, but the whole IOU as a present idea is kind of unthoughtful and lacking in creativity.