When you think of energy costs, you may think first of the cost to your electric or gas utility company. While it is true that most people pay higher rates for energy in order to cover the cost of generating their own power, there are some things that they can do at home to reduce those costs while also reducing pollution and saving money.
Greater Energy Efficiency
One of the easiest ways to reduce your energy costs is to make your home more efficient. By sealing off any holes in the house through which air can escape, you will help prevent cool or warm air from escaping, thus reducing how much energy must be used to keep the internal temperature.
A good way to do this is to replace windows that leak with new ones that are thermal pane, meaning they have multiple panes of glass in order to further insulate the house.
Another way to increase energy efficiency is by purchasing items such as a programmable thermostat. These allow you to set the temperature for the evening and morning before you leave and then return home during the day when you are at work or school.
This way, the house can be kept cool or warm during times when no one is home and then set to a comfortable temperature before you return home. This reduces energy costs because it makes sure that the air is neither too hot nor too cold if no one is around to adjust it manually.
Shut Off Lights
Another very easy way to save money and energy is by turning off lights when you are not in the room. As an added benefit, it also reduces how much electricity is used for lighting and thus helps reduce pollution as well.
You can also do this with your computer monitor or television screen if they don't have power-saving features already built in.
If you will be leaving the room for long periods of time, it is always a good idea to shut off or turn down the lights; this way, you won't be wasting energy when no one is there to appreciate it.
This also saves money because even if you are not saving electricity directly, your electric bill must still account for the cost of power generation, and if you are not using that electricity, then it is not being generated.
Turn Down Water Heater Temperature
Your water heater is another place where a lot of energy can be wasted in your house without you doing anything about it. The reason is that most people set it to the hottest temperature that they can stand, or perhaps use a pre-set temperature on the water heater itself.
By using less hot water instead of more very hot water, you are not only reducing energy costs but saving money as well. You can easily save around $50 – $100 every year simply by turning down the temperature on your water heater.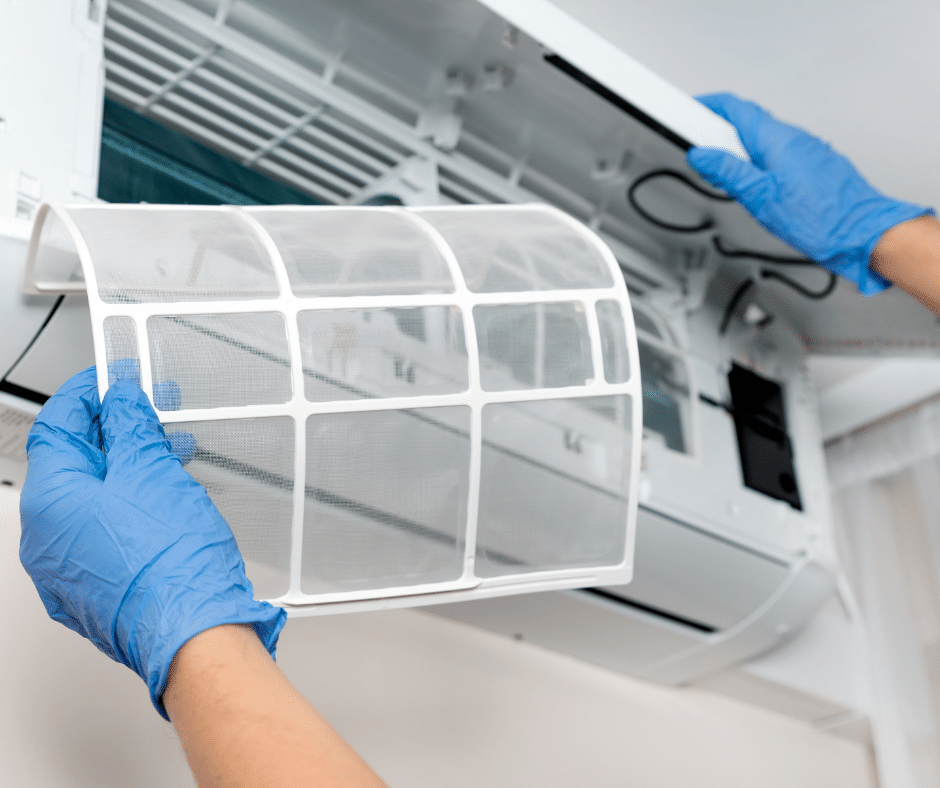 Air Conditioning and Heating
Both air-conditioning and heating cost a lot of money if you use it to regulate your internal temperature at home. Instead of setting the heat or cooler to a specific temperature, take advantage of external heating and cooling elements like windows, doors, fans and storm doors.
Open windows in the summer to let the breeze cool the house naturally, and use fans to push air out of one room and into another to regulate temperature. This will allow you to save money on cooling costs by not using a lot of electricity for AC or heat when it is warm outside.
If it is hot during the day and you are using your air conditioner, leave the house for a while to let the house cool naturally. You can always go to the mall or a park and read on that day instead of being stuck in an air-conditioned house all day long.
If it is cold during the winter, use multiple blankets at night instead of cranking up the heat all night. It is better to layer up in order to keep warm at night than it is to run the heating system all night, which will cost you a lot more money.
By following these tips, you can save a lot of money every year and also reduce the effects that excess usage might have on the environment. Good luck!