Throughout history, female athletes have defied expectations and broken barriers. They are not only celebrated for their athletic achievements, but for the strides they make in the fight for equality. In honor of this year's Tokyo Olympic Games, we're highlighting some of the fiercest female Olympians and world champions throughout our recent history. In a world built for men, they have redefined gender norms and what it really means for a woman to be powerful. They serve as role models for people around the world and remind us that women are resilient, strong, and powerful in more ways than one. In no particular order, here are some of the most powerful female athletes in Olympic history. Get ready to feel inspired!
#45: Billie Jean King: Tennis Superstar & Equality Activist
Billie Jean King is one of the most celebrated tennis players in history – for good reason. She won a total of 39 Grand Slam championships during the course of her career, and she broke many barriers for women in the world of tennis. She challenged the commonly held belief that women weren't as strong as men, specifically by beating the infamous Bobby Riggs in a 1973 "Battle of the Sexes" tennis match.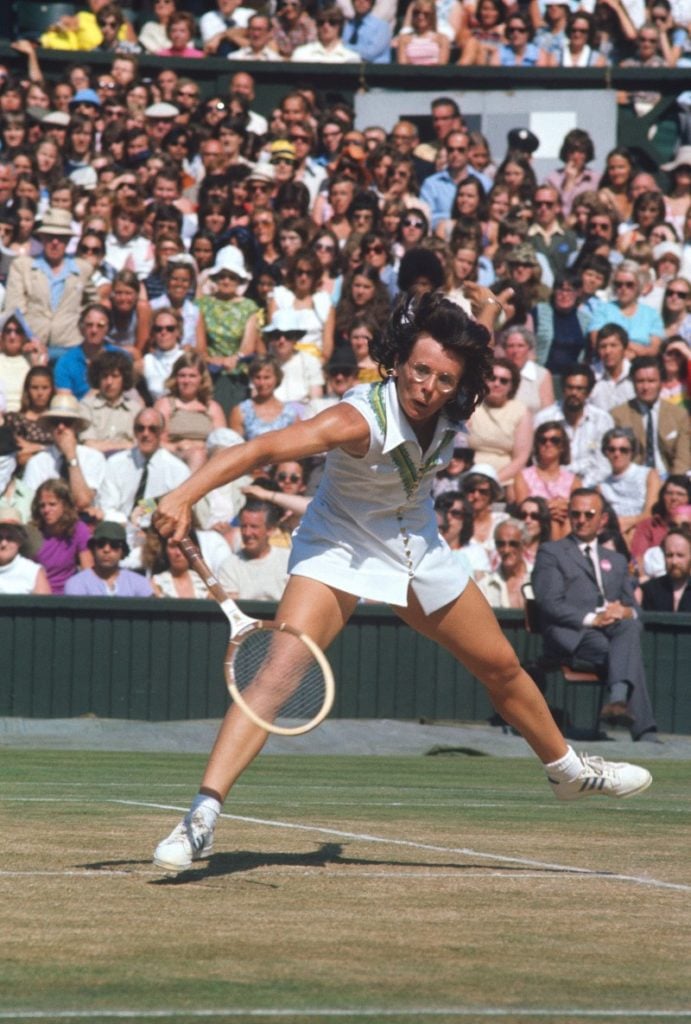 Billie Jean King also pushed for equal prize money for men and women in the 1973 U.S. Open, which worked when she threatened to boycott the event. She is now 76 and has continued to be an advocate for women and LGBTQ+ athletes since her retirement in 1983. She was publicly outed in 1981, and has said that she never wants someone else to go through what she did.