Say It One More Time
That's a guilty expression, isn't it? You can see how irritated this instructor is right now – she's wearing it all over her face. We've certainly seen situations like these in the classroom. There's always that kid who won't go away.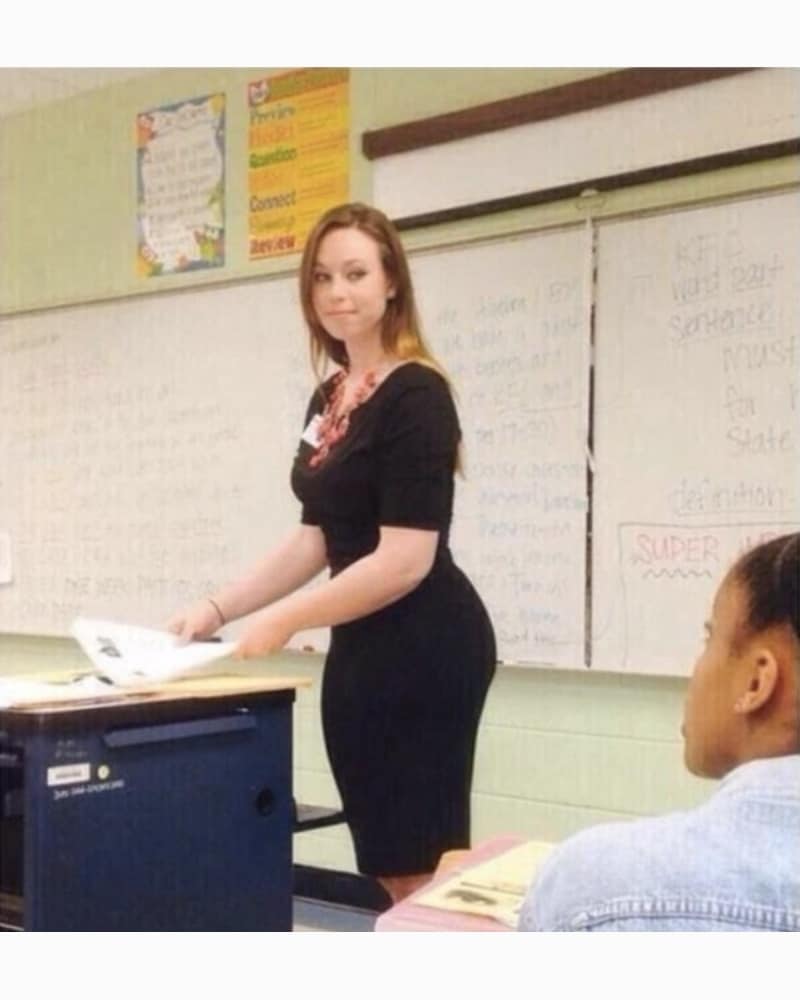 In some schools, kids as young as four years old are still in this age group. They're constantly talking, acting out of turn, and being a general disturbance to the class. Teachers must have a lot of patience, but they also know how to handle an out-of-line student. One of these youngsters had to receive detention for her grin, which suggests one of them is in trouble.