#2: Tap a Card to Add Time for Crossing, Singapore
The fast, impatient pace of urban environments isn't welcoming for everyone. A Singapore crosswalk initiative is trying to change that. The "Green Man +" program allows senior citizens and disabled pedestrians to add up to 13 seconds of crosswalk time when they tap their concession card. This allows everyone to feel safe when crossing the busy streets of any city.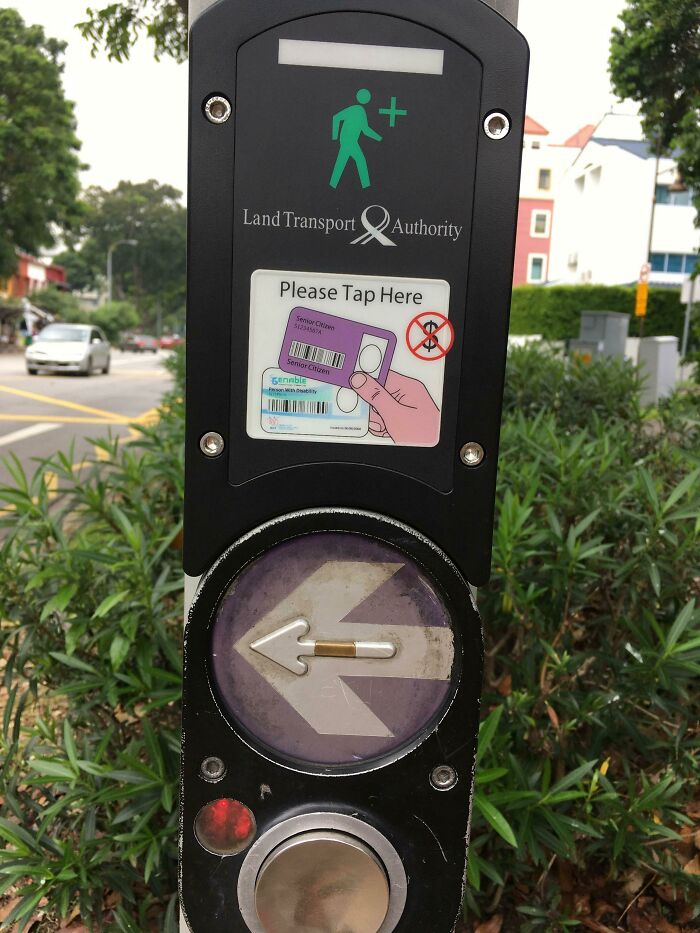 We love this idea. It's a low-stress way to accommodate everyone's needs and is easy to understand. Instead of rushing pedestrians in favor of cars, Singapore is taking the opposite approach. The cars on the road need to accommodate pedestrians, which is how it should be in every city. It would be awesome if major cities in the States tried something like this.