#5: Luminous Road Markings, France
Some people hate driving at night because road markings can be hard to see or nonexistent. Well, the good people of Nantes, France, are trying something different. They installed luminous road markings that reflect light, making it easier to navigate the complicated roads at night. This picture shows an example of the luminous road markings in action at a stoplight.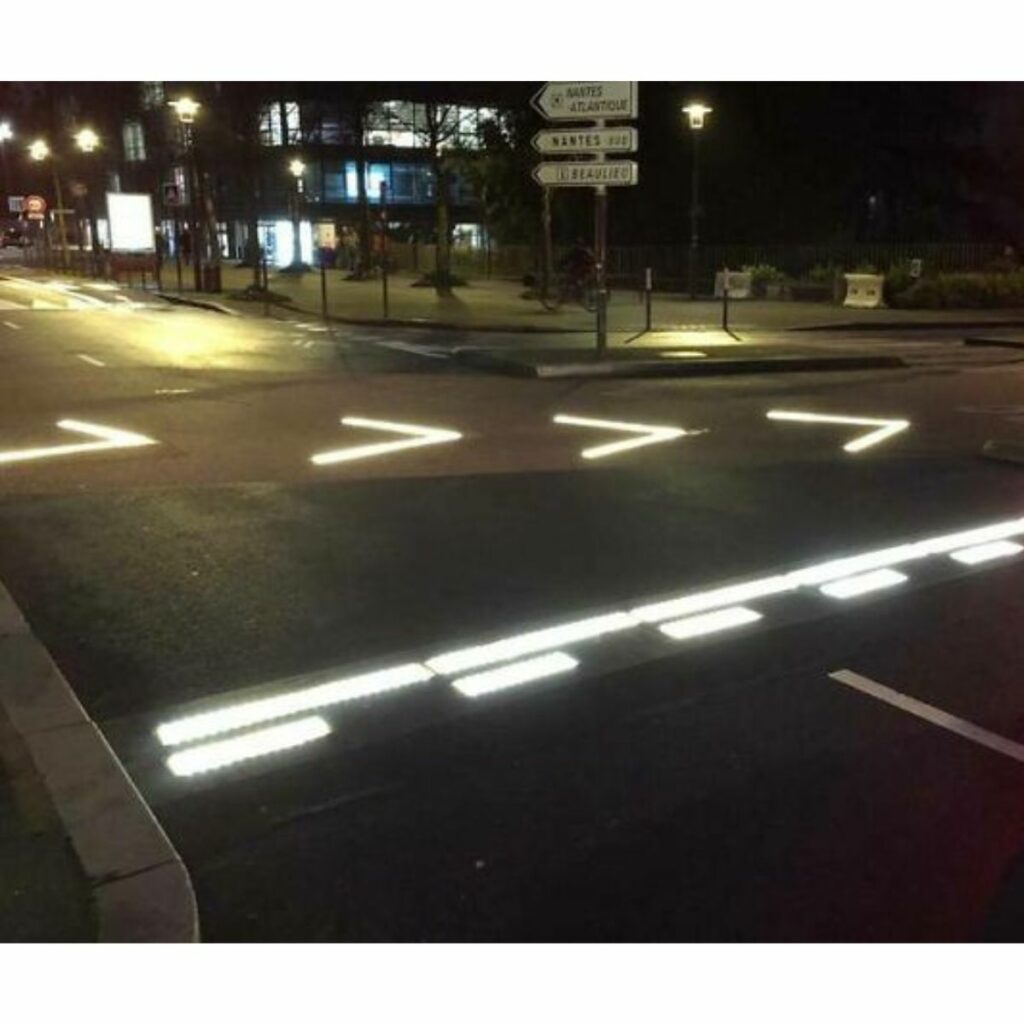 Many US cities use something similar to help drivers see road markings, but these seem way brighter. Making it easier to see demarcations, lanes, and crosswalks can help drivers navigate safely. Plus, pedestrians can easily see where they can cross the road. This invention can definitely save lives. We think it's a great, simple solution.