Oceans are heating up faster than ever, thanks to global warming. A new study finds that ocean heat waves are becoming more common and lasting longer.
The researchers analyzed ocean heat wave trends in the Indian, Atlantic, and Pacific oceans. Between 1925 and 2004, they found that heat waves lasted longer by an average of 10% per decade. During that time, the average number of annual heat wave days increased by about 75%.
These changes were even more pronounced since 1982: each year saw further increases in the average length and number of heat wave days.
The study suggests that human-induced global warming is responsible for these trends, although natural variability also plays a role. The researchers hope their work will help to better define temperature thresholds at which marine organisms are most impacted.
Are marine heat waves caused by climate change?
The answer is yes. The study finds this for the Atlantic, but not for the Indian and Pacific Oceans (the latter two oceans are affected by different mechanisms).
Why do you think global warming will lead to more frequent and longer heat waves in the ocean?
A simple explanation is that when it's hot on land, water temperatures go up, but this is complicated by the fact that oceans are giant heat reservoirs, so hotter air might just mean more frequent and larger swings in water temperatures.
What causes regional differences in ocean heating?
There are two different mechanisms that have an impact on ocean warming: the first is the well-known increase in greenhouse gas concentrations (carbon dioxide, methane) in the atmosphere. These trap heat and warm up the lower parts of the atmosphere (the troposphere). But there's also the impact on higher parts of the atmosphere (the stratosphere).
Here, ozone (which is produced when oxygen interacts with volatile organic compounds like gasoline or paint thinner) causes cooling by blocking incoming UV radiation from the sun. This 'hole' in the ozone layer lets more UV radiation through, which warms up the stratosphere. The balance between these two opposing effects determines if temperatures increase or decrease at higher levels of the atmosphere.
The second mechanism is related to the way heat moves around on Earth's surface (through winds) and how it moves through the ocean (through currents).
These mechanisms are not very well understood, so it's hard to predict exactly how they will impact our future climate.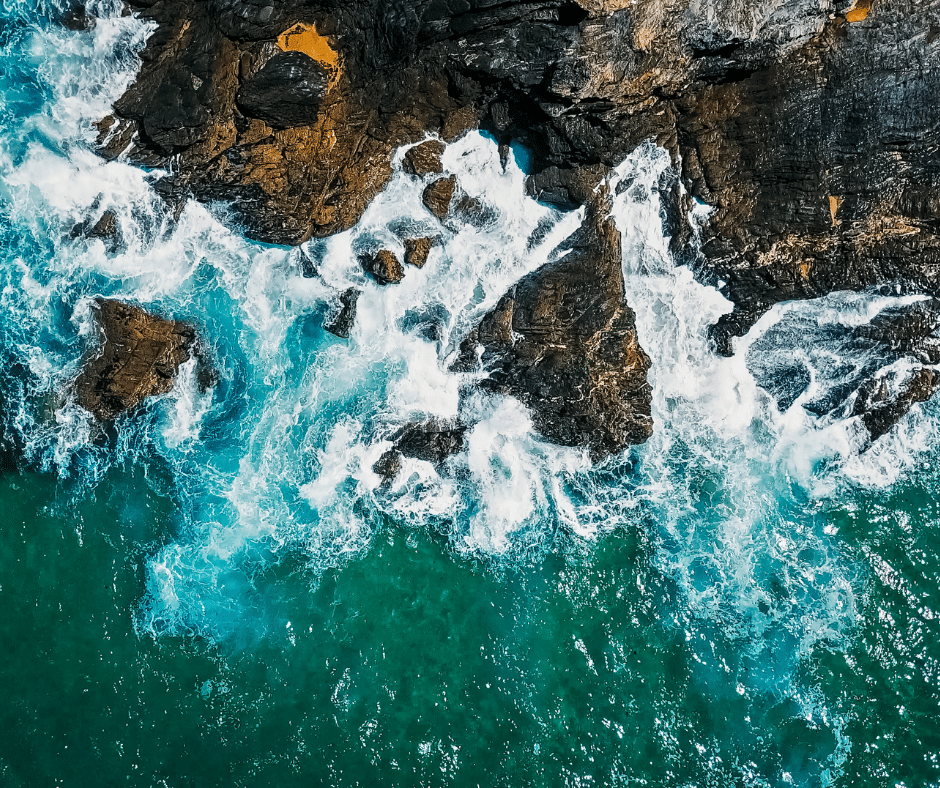 Why are oceans becoming warmer?
Increasing greenhouse gases in the atmosphere could be responsible for these trends. However, other climate phenomena can also cause ocean heat waves—including El Niño and La Niña, which are weather patterns that bring warm water to certain parts of the ocean.
Sea surface temperature anomalies (deviations from normal) for July 2013–June 2014. Higher than normal temperatures are represented by orange and red.
In conclusion, these findings indicate that previous work underestimates the impact of global warming on marine life and ecosystems. As heat waves become more frequent and prolonged, sensitive organisms like coral reefs will be forced to adapt or face extinction.