If you are a fan of Mexican telenovelas or Asian soap operas, the theme of spouses having an affair would not be a surprise to you. I don't know if they are fond of romanticizing the idea of their spouses having affairs with other people, or they just get so much satisfaction when the third party gets what they deserve and gets slammed by the legal wife. This theme has become too mainstream that it has been normalized in these areas. While these stories of infidelity and affairs are inherently wrong, sometimes, they are just too steamy, shocking, and bizarre to not give a damn. Of course, we should not tolerate and normalize the idea of infidelity and having an affair. There are just times that it becomes way more entertaining than the telenovelas and soap operas that I binge-watch all the time. The internet has a lot of good steamy stories to tell, and we have gathered 30 of the best ones for you!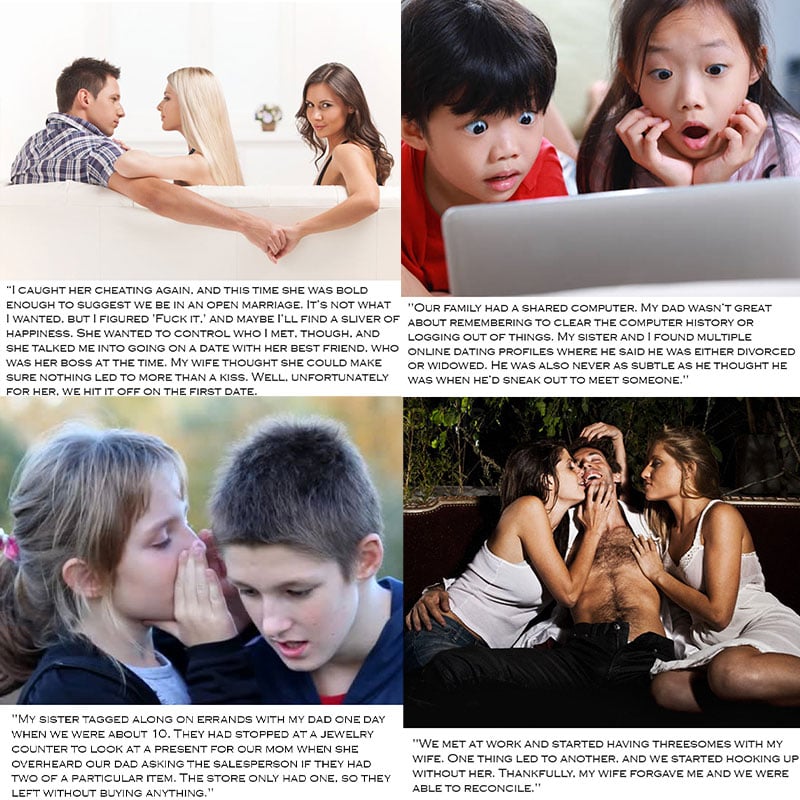 Sometimes, An Affair Is The Answer
"To have and to hold, from this day forward, for better, for worse, for richer, for poorer, in sickness or in health, to love and to cherish till death do us part." This is probably the most iconic line in every wedding scene that we watch in movies and TV shows. Sadly, this is also the 'broken promise' in every affair.
Statistically, infidelity is the number one cause of divorce or separation between couples at midlife and beyond. I don't know if some spouses are just easily tempted, their significant others are not enough for them, or is it just another case of 'old habits die hard'. And sometimes, one can think of nothing else but just getting revenge for the pain the affair caused.