Have you ever sat down to watch the squirrels running around your yard or at the park? These adorable creatures have so many quirky habits but they play a key role in our environment. Even if you're irritated by the squirrels getting into your roof, there's something to be said about the benefits of squirrels for our environment.
Today we're going to tell you why our world needs squirrels so that you can have a deeper level of appreciation for these furry animals that frequent backyards everywhere.
Forest Regeneration
One of the biggest benefits of squirrels for our environment is that they play a key role in forest regeneration. The eating and food saving habit is what makes squirrels great for forest regeneration. Squirrels bury seeds and nuts all over the forest, but their short memory keeps them from remembering where they buried every seed. This is what helps new forest plants grow and the process keeps repeating as more squirrels hide their food only to forget about most of what they buried.
Food Source
Squirrels are an important part of the wildlife food chain. Squirrels tend to be prey for land and air predators. Owls, red foxes, hawks, grey wolves, and lynx tend to hunt and eat squirrels. Without squirrels many land and air animals would have to scour for other food sources, and nothing compares to having the squirrels available for their hunting and eating pleasure.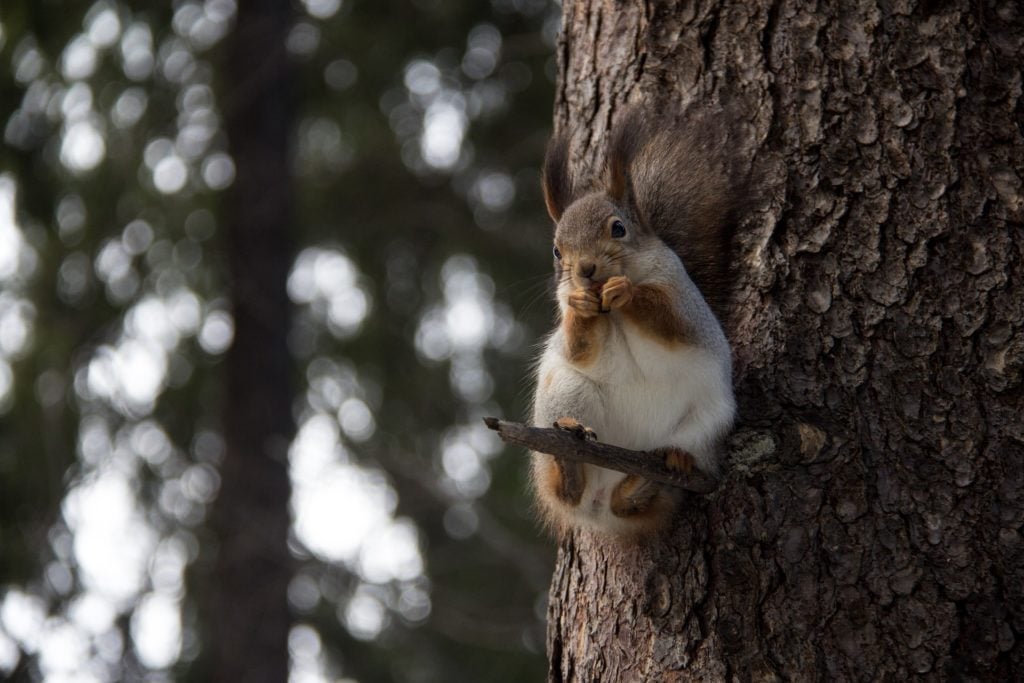 Helping with Stroke Research
Another interesting fact we learned about squirrels, which perhaps isn't environment-related, is that they're helping with stroke research. Many scientists have started using squirrels to test out various medications that can help stroke victims. Since squirrels go underground in the winter and their blood pressure drops so low, it's important to learn what changes occur in their brain to help scientists develop an option for people suffering from low blood flow to the brain, which tends to cause a stroke in human beings.
Comic Relief
I mean, this may not impact our environment but squirrels are pretty hilarious! If nothing else, squirrels are good for a little comic relief after you've had a difficult day. Just sit in your backyard or at a local park where squirrels frequent and enjoy watching their silly behavior and tricks as they live their normal life. This helps reduce stress and anxiety so that you can continue to play your role in our environment.
Squirrels truly are an amazing part of nature. Not only are they fun to watch, but they're a food source for many animals and they provide the act of spreading the seeds we need to keep our environment growing strong.