Birdwatching is a fascinating hobby that allows people to observe and appreciate the beauty and diversity of birds in their natural habitats. From watching birds in a backyard feeder to traveling to distant locations to observe unique and exotic species, birdwatching offers endless opportunities for discovery and enjoyment. In this beginner's guide, we will explore some of the basics of birdwatching, including how to spot and identify birds in the wild.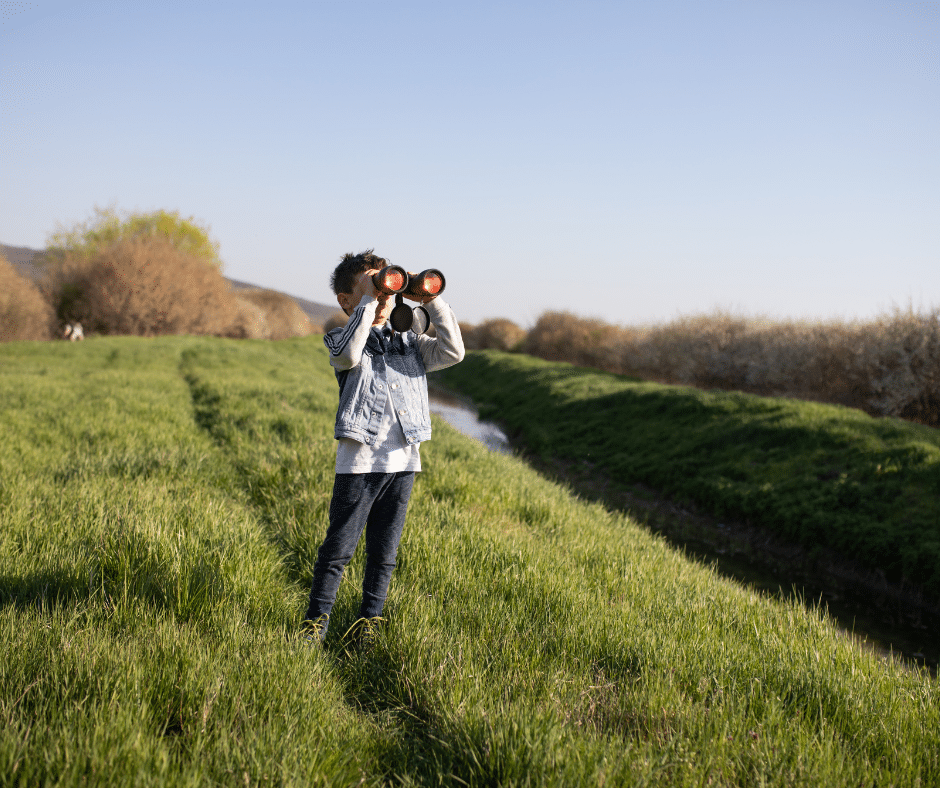 Finding Birds in the Wild
The key to successful birdwatching is finding birds, which can be accomplished in a variety of ways. One of the most effective ways to find birds is to listen for their calls and songs. Each species of bird has a unique call or song, making it possible to identify a bird even if you can't see it. Learning to recognize the songs of common bird species can greatly improve your chances of spotting them in their natural habitats.
Another effective method of finding birds is to scan the landscape using a pair of binoculars or a spotting scope. Many birds are easily visible perched on branches or flying through the air, but they can be difficult to spot without the aid of magnified vision. Looking for movement, such as rustling leaves or sudden flashes of color, can also be a helpful technique for spotting birds.
Identifying Birds in the Wild
Once you've spotted a bird, identifying it can be a fun and rewarding challenge. There are several key features to look for when identifying birds, including their size and shape, color, behavior, and habitat.
Size and shape are often the most distinctive characteristics of a bird and can provide important clues for identification. Pay attention to the bird's overall size, as well as the size and shape of its wings, tail, and beak. For example, a bird with a long, curved beak is likely a species of bird that eats insects or nectar.
Color is another important characteristic to consider when identifying birds. Some birds are brightly colored and easily visible, while others are more subtle in their coloring. Be sure to look for unique patterns or markings, such as stripes or spots, which can help narrow down the bird's identity.
Behavior and habitat can also provide important clues for identifying birds. Some bird species are known for certain behaviors, such as hovering or diving, while others are only found in specific habitats, such as wetlands or deserts.
Resources for Learning About Birds
There are many resources available for beginners who want to learn more about birdwatching and identifying birds in the wild. Field guides, which provide detailed information and photographs of bird species, are a great place to start. Many field guides also include maps showing where different bird species are typically found.
Birdwatching apps and websites can also be useful resources for identifying birds. These tools allow you to search for birds based on various characteristics, including color, size, and habitat. Some apps and websites also offer audio recordings of bird calls and songs, which can be helpful in identifying birds by sound.
Joining a local birdwatching club or group can also be a great way to learn about birds and connect with other bird enthusiasts. These groups often organize birdwatching trips and events, which can provide valuable opportunities to learn more about different species of birds and improve your identification skills.
Birdwatching is a wonderful hobby that can provide countless hours of joy and discovery. Whether you're admiring the brilliant colors of a cardinal in your backyard or traveling to an exotic location to observe rare and unusual species, birdwatching offers endless opportunities for learning and exploration. With a little patience, practice, and knowledge, anyone can become a skilled birdwatcher and enjoy the many joys of this fascinating hobby.