Most animals migrate to reduce their risk of being in temperatures that are too hot or too cold for them. In the case of birds, most fly south for the winter because it's warmer. When the cooler weather hits the northern area of the world, most birds prefer to head down south where the temperatures are similar to the other times of the year in the north.
Most animals that follow a migration pattern live in regions that have a specific season of temperature. For example, birds fly from the northern hemisphere down to the southern hemisphere during the winter season because the temperatures are warmer down south.
The southern areas don't see snow or freezing temperatures like the northern areas do in the world. It seems food is the most dominant reason why most birds fly south. While we like to think it's so they can stay warm, it's also due to lack of food supply.
During the snowy and freezing temperatures up north, most birds can't find their typical food to eat. The food is not there because most wildlife pauses during the height of the cold brutal winter seasons up north.
Birds can use the sun as a compass to guide them to warmer areas that have ample food supply for them to enjoy during the northern winter months. Some birds migrate south for the winter because they need to be in warmer temperatures.
The birds will return north during the spring and summer season to breed and give birth to their little offspring. Most birds return to the area that their ancestors lived. Meaning, every generation of birds will return to nest in similar areas as that of their parents before them.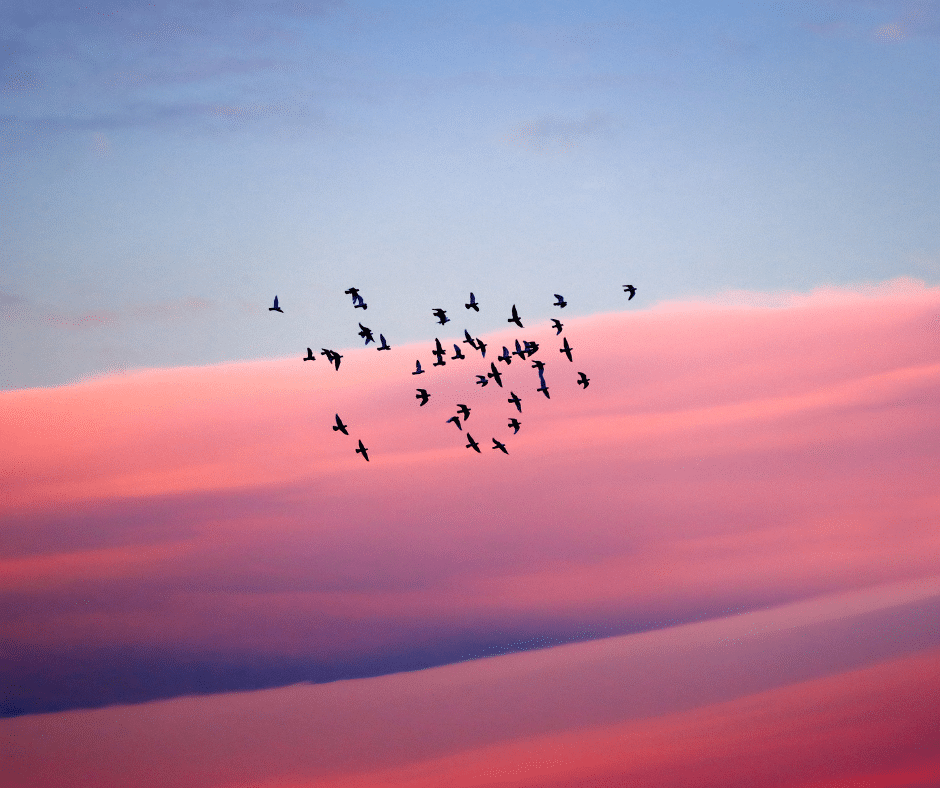 The birds use the sun, the moon, and the natural magnetic compass of our planet to guide them on their journey to migrate south every winter season.
These are just some of the reasons why birds fly south for the winter. It's a slight combination of needing food to survive and not wanting to freeze to death in the brutal winter temperatures that the northern hemisphere can experience.