The Shakespeare of parking notes
"Roses are red / Violets are blue" is a common line to use in a poem, but typically, it's used in love poems, when a person wants to express his feelings to his lover or potential lover. In this case, the person who wrote this poem doesn't love the parking perpetrator – on the contrary, he used this poem to express how much he doesn't care for his parking job.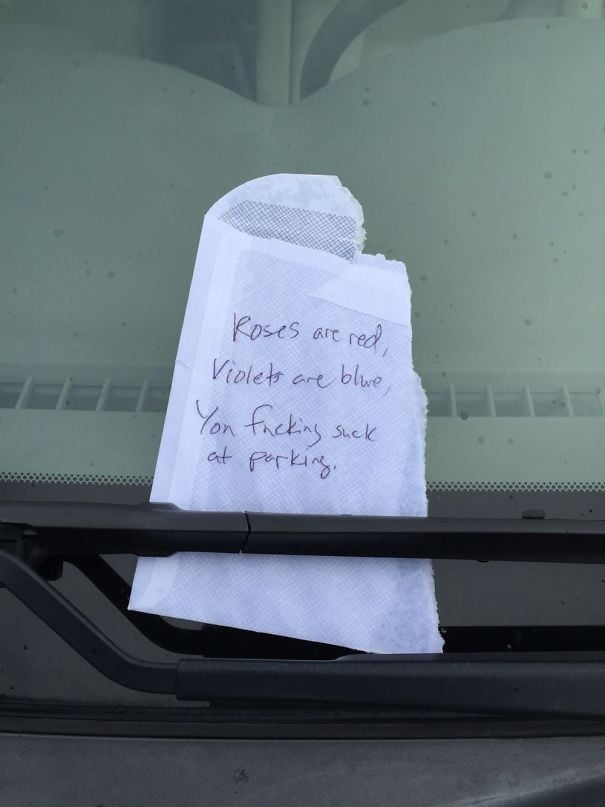 It kind of takes out the romance off this poem, doesn't it? To be honest, we were never fans of this cliché poem structure, but still, it seems unfair to use it for such purposes. This person definitely found a creative way to let the parking offender know they should work on their parking, didn't he?