Sprawled across hundreds of miles of pristine countryside, wind farms are a common sight in many parts of Europe and the United States.
But while wind power is often hailed as a "clean" alternative to petrol-based electricity production, environmental groups warn that wind turbines may do more harm than good for the environment.
"Windfarms have been built without proper planning," says Anne-Sophie Simpere, a biologist and environmental campaigner at the European Environmental Bureau in Brussels.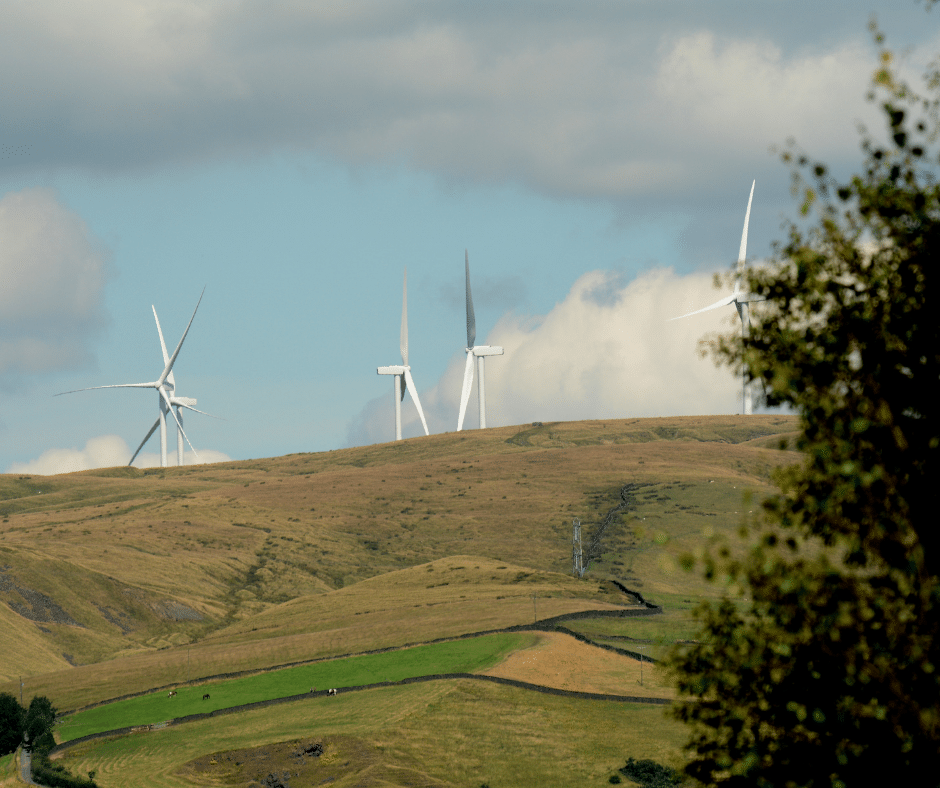 "Governments must put more rules in place before they decide to authorize new installations," she says.
Echoing these concerns, Greenpeace recently called for further environmental impact studies on windfarms across Europe after releasing a report highlighting what it calls the "damaging" effects of the wind industry.
"Unfortunately, there are some 300 wind turbines already in operation on the Spanish side of the Pyrenees," says Marie Christine Dupuis, head of Greenpeace's campaign against nuclear energy.
"The problem is that this technology has developed very quickly and nobody knows its full impact."
According to European Wind Energy Association figures, wind power accounts for 1 percent of Europe's electricity supply.
By 2020, the association says it should provide four percent of the region's energy needs. That would mean more than 8,000 new installations across Europe by 2020.
Greenpeace says the environmental impact of wind turbines has not been properly studied.
"There are still too many gaps in current knowledge," Dupuis says. "The production of materials, energy consumed during construction, effect on local fauna and flora, noise levels — there is little known about these key factors."
An article by Nature magazine published in April says wind turbines have a significant impact on the number of birds and bats killed every year.
According to Dupuis, as reported by Nature, "the indirect impacts on wildlife could be as much as 10 times greater than the direct ones."
In an interview with French daily Le Parisien , Dr Joris Cromsigt, an expert on bird deaths, said that between 110,000 and 330,000 birds die every year as a result of colliding with wind turbines in Spain alone.
Wind farms are not the only source of environmental concerns with regard to renewables.
"Another important factor is the production process," Dupuis says. "Oil-fired or nuclear stations use raw materials which are often dug out of the ground in very dirty ways."
"Every form of energy production has its environmental costs," she adds. "It is not a matter of 'good' or 'bad,' but rather one of finding the right balance between different energy sources."
Proponents say wind power must be used to meet the world's growing energy needs in a sustainable manner.
"We can't turn our backs on renewable energy," Simpere says.
Wind power is a viable and necessary alternative to fossil fuels, but it may not be as environmentally friendly as we've been led to believe. Wind turbines emit noise pollution, kill large numbers of birds and bats, and require the use of materials that are often obtained through dirty mining practices.
Environmental groups argue for further environmental impact studies before governments approve any new wind farms or installations in sensitive areas like mountain ranges where wildlife populations could suffer from increased noise pollution levels – which would outweigh any benefits if the installation was properly managed with ecologically-friendly materials. We will leave it up to you to decide if these form of renewable energy is safe for the environment or not.