Do you know how parachutes work? Most people don't actually understand the science behind this life-saving device. In this blog post, we will discuss the principles of parachute dynamics and explain how they allow skydivers to safely reach the ground. We will also look at some of the myths about parachutes that still persist today. So, if you're curious about how parachutes work, keep reading.
The basic principle behind a parachute is simple: it uses air resistance to slow down an object's fall. When you jump out of an airplane, the only thing that slows your descent is the air resistance against your body. However, if you were to open a parachute, the air resistance would increase dramatically, and you would start to slow down.
This happens because the parachute provides a much larger surface area for the air to push against. The more surface area there is, the greater the force of air resistance.
As you descend with a parachute open, the airflow around you starts to create lift. Lift is simply another name for upward force. It is created by differences in air pressure on either side of an object. The faster you descend, the greater the difference in air pressure, and the more lift is created.
Lift counteracts gravity and slows your descent. It is what allows skydivers to safely float down to the ground at speeds of up to 30 miles per hour.
Now that you understand how parachutes work, let's dispel some of the myths that surround them. For example, many people believe that you should not pull your parachute cord until you are very close to the ground. This is not true! If you wait too long, you will not have enough time to slow down before impact. The best time to pull your cord is when you are at around 1500 feet above the ground.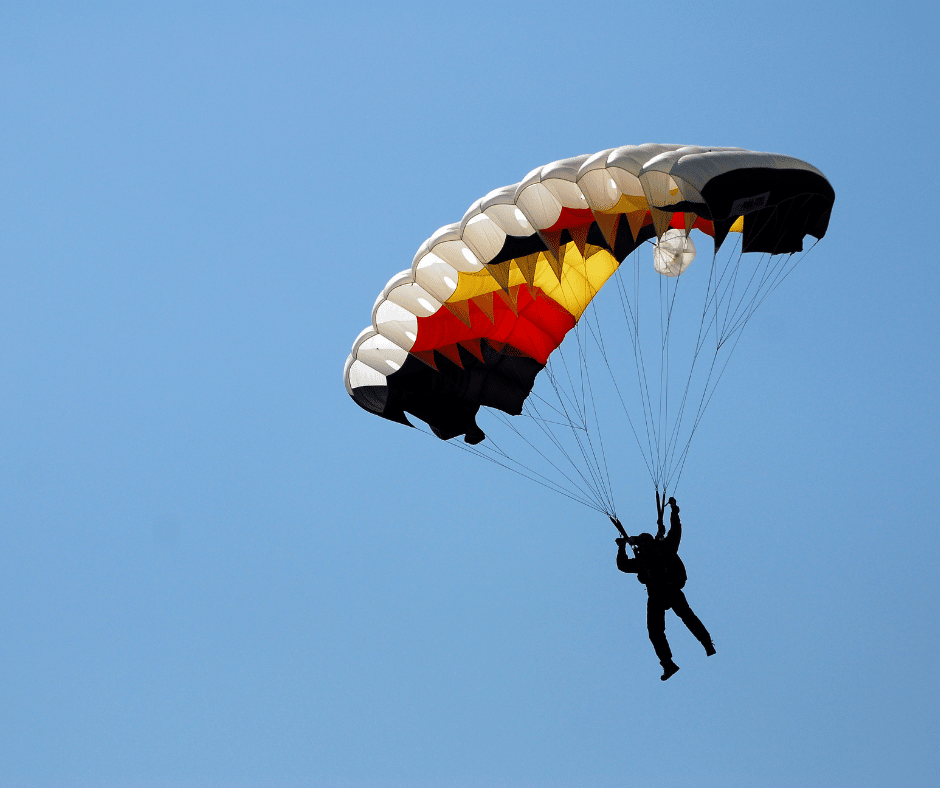 Another common myth is that parachutes are only used in emergencies. While it is true that parachutes are often used as a last resort, skydivers actually use them all the time. In fact, most skydives are made with parachutes that have been packed specifically for that jump.
So, there you have it! Now you know how parachutes work and can dispel some of the myths about them. If you're ever interested in trying skydiving, be sure to do your research and find a reputable instructor. It is an exhilarating experience that everyone should try at least once.