Hummingbirds are one of the most beautiful creatures you'll see out in the wild. They seem shy and they move quickly, but once you start to see them coming around your home you'll be ready to pick up the new habit of bird watching.
While hummingbirds are beautiful, they have a good purpose on Earth, too! Today we're going to dive into the topic of hummingbirds and what amazing benefits they offer our world. We'll also share some ways you can encourage these beautiful birds to fly into your yard from time to time.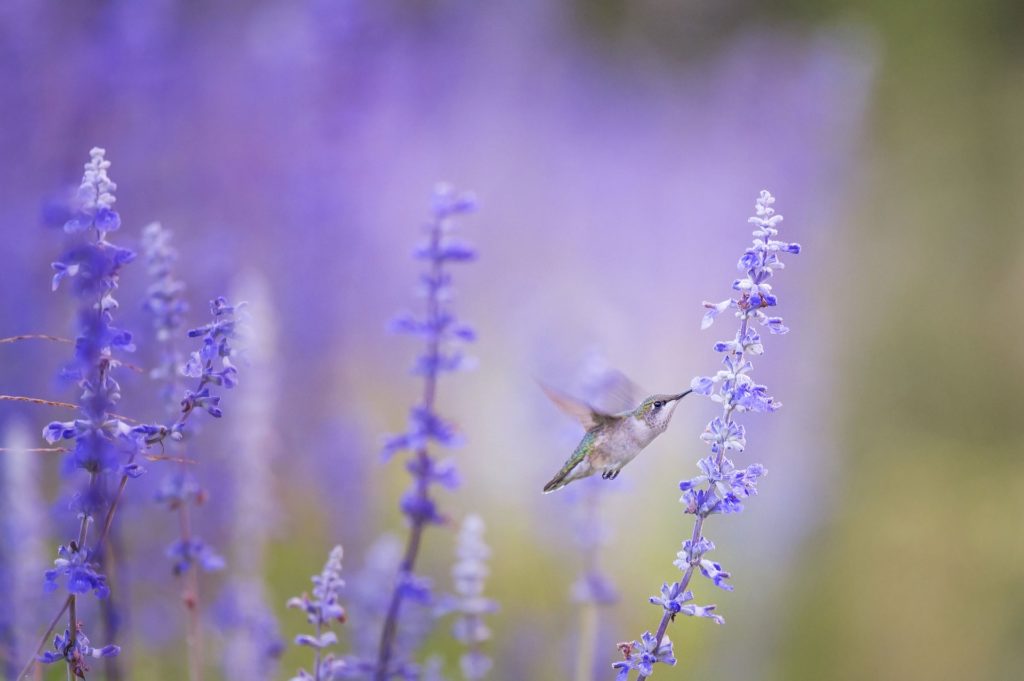 Pollinate Flowers Birds Don't
Due to their long narrow beak, hummingbirds can pollinate flowers that other birds aren't able to pollinate. This helps flowers that would otherwise go extinct, continue to flourish.
Reduce Insects
Hummingbirds eat small insects as well as nectar and they need to eat frequently because they move often and quickly. This means hummingbirds can assist in reducing the number of pesky insects you have around the yard.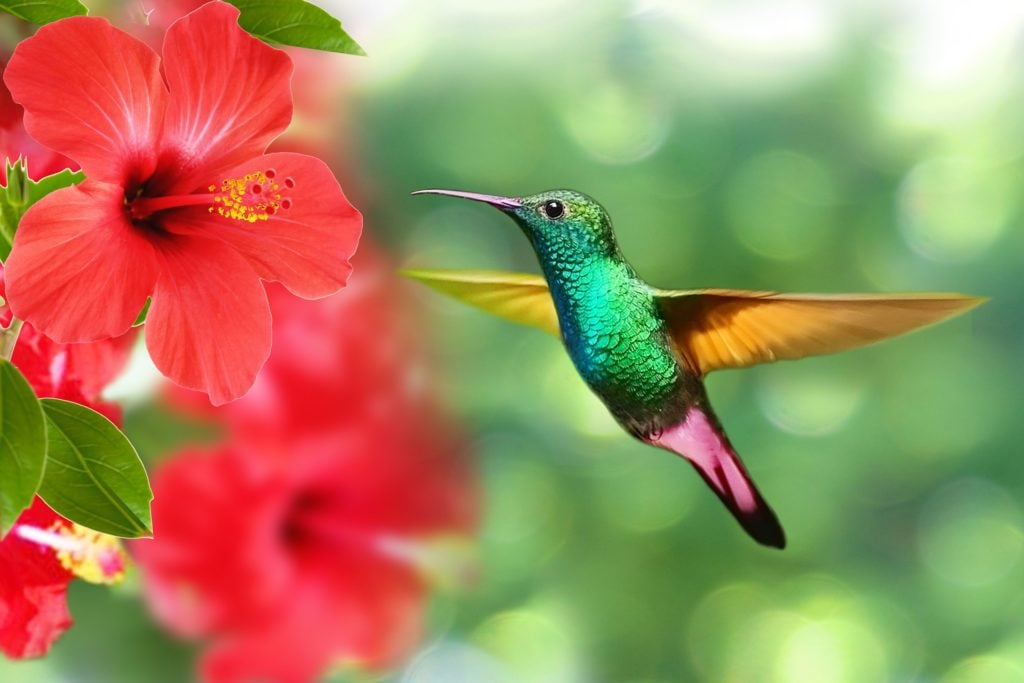 Inspire Creativity
These birds are so magical and pretty that they inspire children and adults to be more creative. The fascination with these beautiful quick-moving birds can open up dialogue to learn more about nature, and the world around us.
Hummingbirds pollinate flowers by rubbing pollen from their heads onto the flowers as they go from flower to flower eating their food. Their feathery heads naturally collect the pollen as they eat their nectar and this helps them pollinate the beautiful colorful flowers in your garden and around the world.
How to Attract Hummingbirds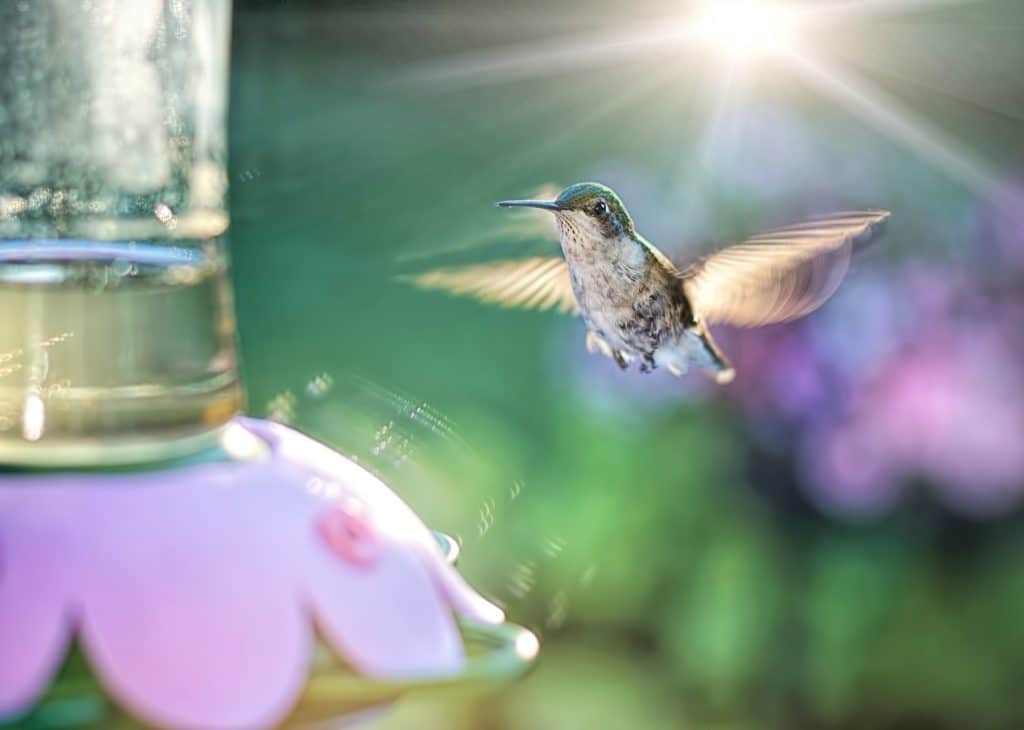 Bird Feeder
Many people opt to use a hummingbird feeder to attract hummingbirds to their yard. This is a low-cost way to entice these beautiful birds to frequent your home. You don't need to purchase hummingbird food because all they need is sugar water. Just make sure the feeder has a red color to it, as hummingbirds are attracted to bright colors.
Hummingbird Garden
If you're good with gardening then you can create windowsill hummingbird gardens. You'll need to research which type of hummingbirds are natural to your region and plant flowers that will attract them to your hummingbird garden. Try to avoid exotic plants because they won't attract the local hummingbirds, even if they're full of vibrant colorations.
Have a Drip Fountain
Another way to attract hummingbirds to your yard is to have a drip fountain. Hummingbirds love water just as much as their other feathery friends do. You can create a drip fountain, or have a garden mister to encourage the hummingbirds to visit your yard and the hummingbird garden area.
These are just a few amazing benefits of hummingbirds and ways you can attract these beautiful winged creatures to your yard without stretching the budget.