Anxiety is a condition that falls under the mental health category. It's a condition in which a person exhibits irrational levels of fear, worry, or tension. These symptoms can wreak havoc on physical and mental health when left unchecked.
What causes anxiety and anxiety disorders are not quite clear, but we're going to discuss some of the possible reasons why you or your loved one is suffering from anxiety.
Below are some triggers that we've seen shared from people who suffer from anxiety. These triggers may vary from person to person, but we're confident you'll start to understand a bit more about what causes anxiety after reading this.
Health Issues
This is one of the main causes of anxiety, health issues. This is when you've been diagnosed with a chronic disease or illness that's incurable. People who suffer from chronic health disease or perhaps just got diagnosed with cancer may start exhibiting signs of anxiety.
Prescription Medication
All too often we hear the disclosure of the side effects from various prescription medication options. These side effects can include anxious feelings. Some prescription medications solve one health problem while creating another problem, such as anxiety disorder.
Caffeine
People who have a panic disorder, social disorder, or anxiety disorder have been shown in many studies to have more anxiety when they enjoy anything that has caffeine in it. Caffeine sensitivity is one of the popular triggers for anxiety.
Blood Sugar Drops
When you skip a meal or don't consume healthy foods, your blood sugar may drop. This drop in blood sugar has been shown to increase anxious feelings. Blood sugar level drops cause your body and limbs to tremble or become jittery which onset the symptoms of anxiety.
Negative Thinking
Another trigger for what causes anxiety is negative thinking or consuming too many negative thoughts. The mainstream news outlets tend to push a negative narrative that's scary or intimidating for the average person. This can trigger anxiety and is only reduce when you reduce negative influences.
Everyday Stress
We live in a society where being busy is this status norm. Where being busy means you're such a successful person, but having this mindset that you must stay busy can cause everyday stress. Stress is one of the major causes of anxiety and how to cope varies from person to person.
How can I stop my anxiety?
Now that we've shared some of the triggers that cause anxiety, it's time to share some ways you can stop your anxiety. Again, not every tip below will work for every person but we're confident at least one of these ideas will help you stop anxiety in its tracks.
Exercise Daily
Try to get some sort of physical activity in every day to stop anxiety. A brisk 30-minute walk around the neighborhood, yoga, or cardio workouts can ease the symptoms of anxiety. When you partake in a daily exercise routine, you'll find anxiety goes away completely in most cases.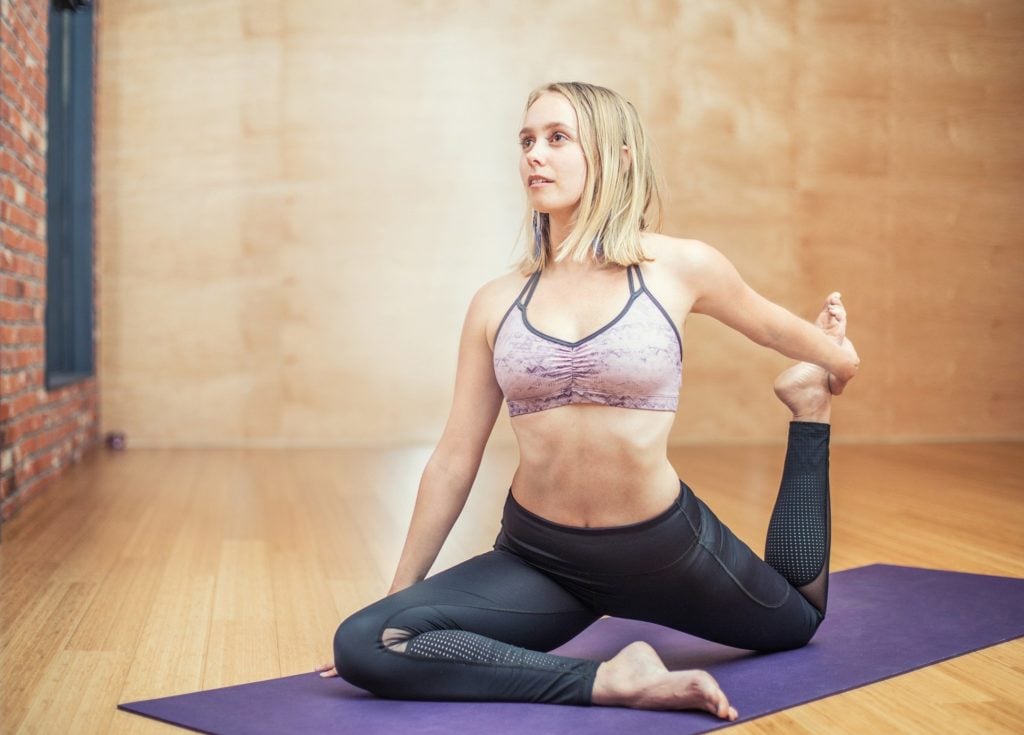 Take a Time Out
This goes along with society pushing you to be busy! Learn to stay no to being busy and yes to taking a time out. Schedule some time within each day to pause and rejuvenate yourself. Adults have so many responsibilities that they often forget to take a time out to breathe, relax, and recoup from the day.
Do Your Best
Lastly, take pride in the fact that you're doing the best you can do. Being more comfortable with accepting the imperfect person you are will help stop anxiety. Hold yourself to realistic expectations so you're not stressing yourself out.
These are just some of the causes of anxiety and ways to stop anxiety. We hope that this information helps you or someone you love cope with anxiety.