Oceanic waves are the physical representation of the flow of energy that occurs throughout the ocean. Waves, in their most fundamental form, have a sinusoidal shape. There is never any calm on the water. We anticipate seeing waves on the horizon regardless of whether we are observing from a boat or the shore. Waves are produced when energy is transferred through water, which causes the water to flow in a cyclical pattern. However, contrary to popular belief, water does not move in waves. Waves are responsible for transmitting energy across the ocean rather than water and provided they are not stopped by anything along the way, they can move over an entire ocean basin.
The wind is the most common factor that contributes to the formation of waves. Surface waves, also known as wind-driven waves, are produced when the wind and the water's surface come into contact with one another. Wave crests are formed whenever there is a persistent disturbance on the water's surface, such as when the wind blows over the water of a body of water like the ocean or a lake. These particular kinds of waves can be found all over the world, both out in the open ocean and close to the shore.
Severe weather, such as a hurricane, can produce waves that are more dangerous and potentially hazardous. A storm surge is a series of long waves that are formed far from shore in deeper water and then develop as they travel closer to land. This sort of severe storm is characterized by powerful winds and pressure that pushes on the land.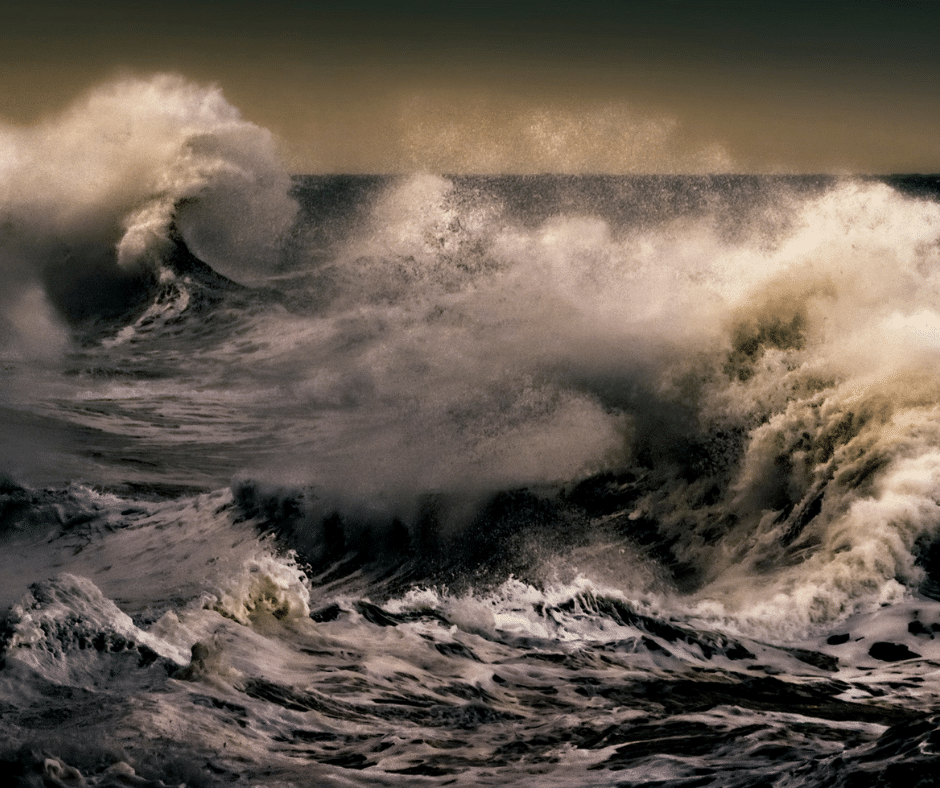 Earthquakes, landslides, and volcanic eruptions are all examples of subterranean disturbances that have the potential to rapidly displace massive volumes of water. These types of disturbances can also generate other types of dangerous waves. Tsunamis are the common name for these extraordinarily long waves. The kind of waves that you picture rushing onto the shore is probably not storm surges or tsunamis. These waves can travel great distances inland and come crashing down on the coast like an enormous surge in sea level.
As the sun and moon exert a gravitational pull, waves are generated. These waves are tidal waves, or as they are more often known, tides. Tidal waves are often mistaken for tsunamis, however, the two are not the same thing at all! When it comes to tsunamis, tide information has no bearing on what causes them; they can happen in any tidal state.