Our pets make our lives 100% more entertaining, there's no question about that. From iguanas to fish, to the more common cats and dogs, people love their pets. According to the American Veterinary Medical Association, about 57% of American households have at least one pet under their roof. We don't need a statistic to know that most Americans will go the extra mile for their furry friends, and for good reason. They are a part of the family, and they make life way more entertaining. We may think we're the ones training our pets and running the household, but that's often far from the truth. Our animal companions have our hearts, and sometimes they even have us trained, not the other way around! These pet owners shared stories that will make you laugh, smile, and make you realize we depend on our pets as much as they depend on us.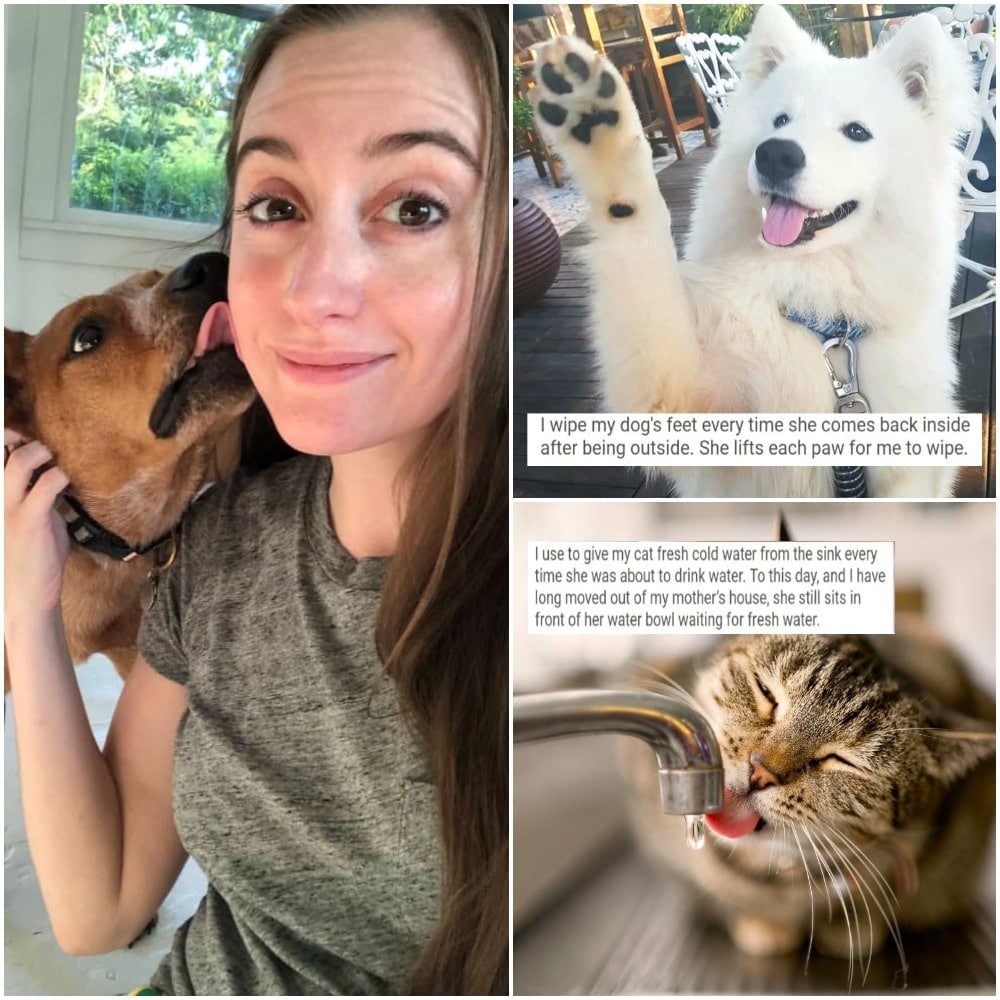 It's Dinnertime, All the Time
Most dogs are motivated by food, and they're probably always thinking about how they can get their next treat. We can't blame them – who doesn't love eating snacks? Some dogs are more forward about their food cravings than others, though. They make it no secret that they want food and they want it now!
This human thought they had their dogs trained to remember when it was dinner time, but in reality, they'd been following their dog's schedule all along. Their dogs bring up their sad, empty food bowls to let them know more food is desperately needed. We can't blame this pet parent for feeding them when this happens. How can anyone resist sad, hungry puppy eyes?