Snakes are Cute, Too, Apparently
Reptiles are not everyone's cup of tea, and for good reason. However, reptile pet owners will attest to how loveable their snakes, lizards, and turtles are and we're inclined to believe them! Just because an animal isn't fluffy and soft doesn't make it any less worthy of snuggles and love. This particular story about a corn snake is very endearing.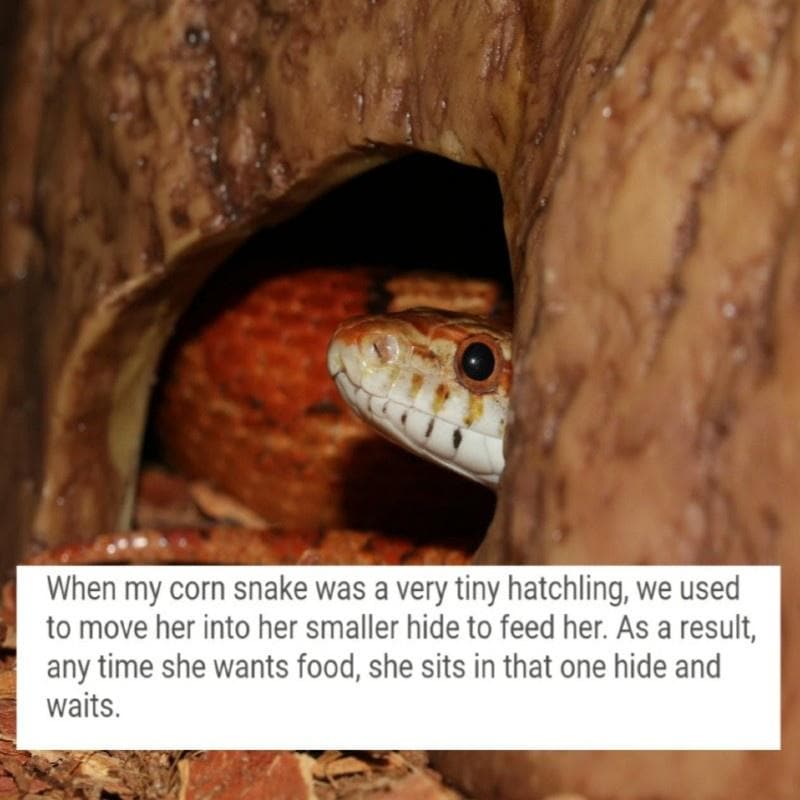 When this person's corn snake was a tiny baby snake, they used to feed her in a certain hide. The hide is pretty small, but she was a baby and it wasn't a problem. She got used to eating there, so now whenever she wants food she'll go sit in the same hide even though she's too big now and doesn't really fit. Animals always find cute ways to communicate with us.