Being in love and loved back is the most incredible feeling in the world. Having a best friend and lover is soulmate material, and something you should be lucky to find. Sometimes though, our loved ones can seem odd or even alien. That's okay, though, as the saying goes, "variety is the spice of life." These hilarious couples are living it up – or at least surviving together, and it's fun to watch.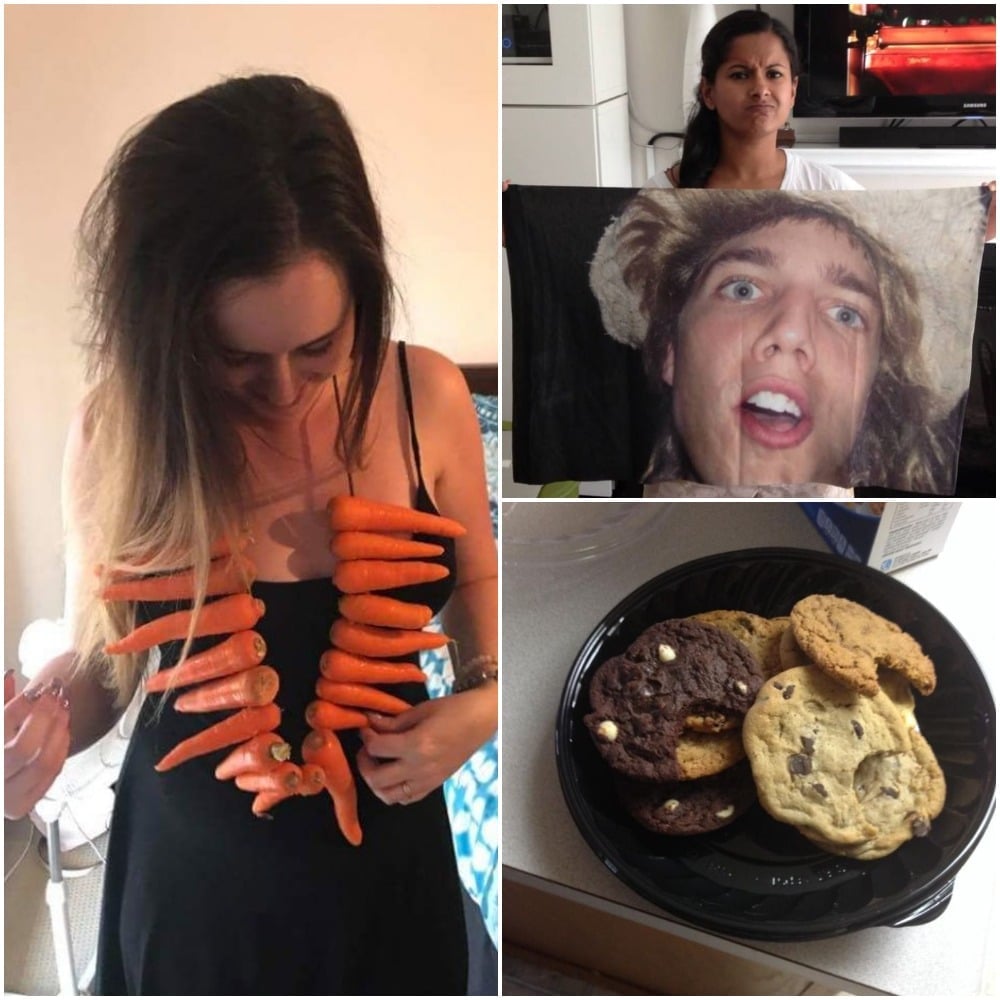 Pie Surprise
There are three types of people in the world. Those who would simply do what they were asked and vent in neat slices. Those who would do lattice or an intricate design. Then there are the people like this husband. What do you think, was his wife amused or annoyed? I mean, he did vent the pie, like she asked.
Then again, that's probably not what she had in mind when she asked him to vent the pie. Of course, he knew quite well what she meant – this was no accident. However, we've got to hand it to him – comedy is an important part of a marriage, and laughing together can really help keep the spark alive. Hopefully, his wife found it funny.