While weddings are supposed to be happy days, you can tell that wedding frustration and embarrassment are universal experiences by the sheer number of wedding memes out there. There's a joke for everything, from trying to get your parents to cut down their guest list, to dealing with stubborn guests who don't RSVP. You name it, if it's wedding-related, someone's made an internet joke about it. Billed as the happiest day of your life, it's no wonder that often the expectation outweighs the reality and the budget. You're dealing with two families, after all, and every family has its interesting characters and intricate relationships. That's before you even throw in shopping for a wedding dress you'll only wear once and choosing a cake far sweeter than anything else you'll ever eat. Sit back and enjoy some of the most relatable wedding memes out there.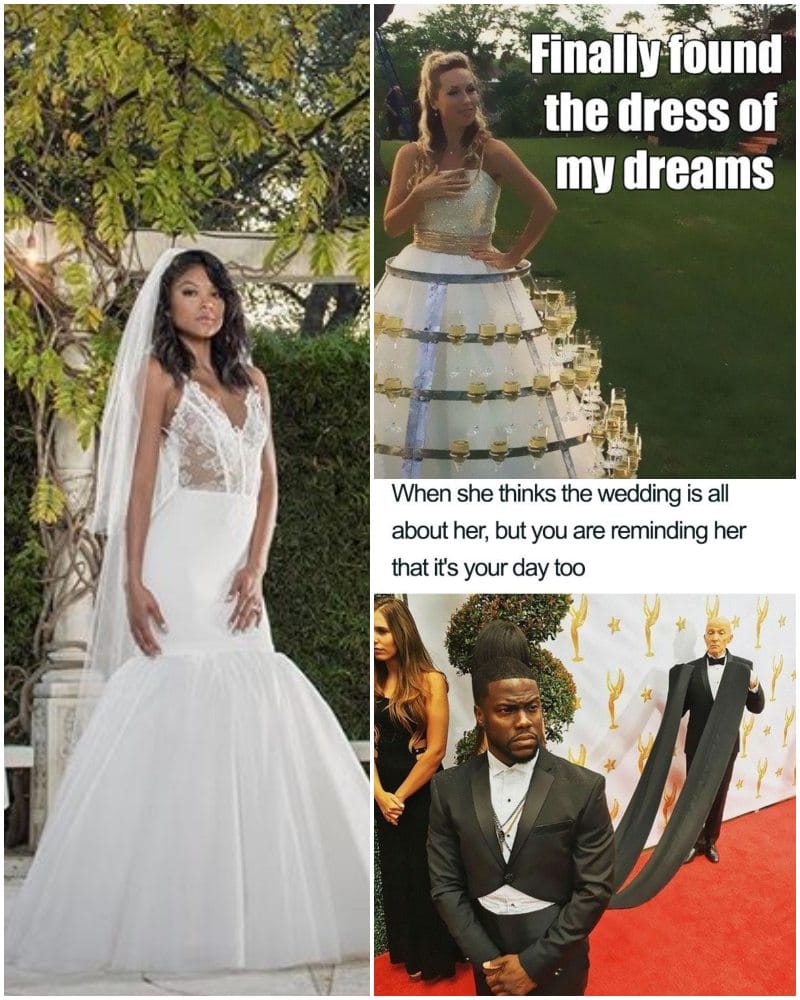 Being a bit extra
While some women pride themselves on being obviously high maintenance and keen on creating a particular image for themselves on social media, I think that most women like to pretend that their image doesn't bother them. They're "one of the boys" and aren't that interested in making a big deal about photos.
When it comes to wedding photos we all like to give off the impression of wanting things to look as natural as possible, authentic even. That is until the camera comes out on the day of and then we're all trying to make sure they get the best shot of us looking suitably impressive!