There are thousands of Instagram accounts that post comic strips on a regular basis. One of them belongs to an Indian artist named Shilpi Samson, who has almost 24,000 followers. The reason why her comics have become increasingly popular is due to them being relatable and reflecting simple things that occur in the everyday life of a woman. If you're looking to inject a bit more joy into your life, then you're going to want to have a look at the sweet yet relatable comics.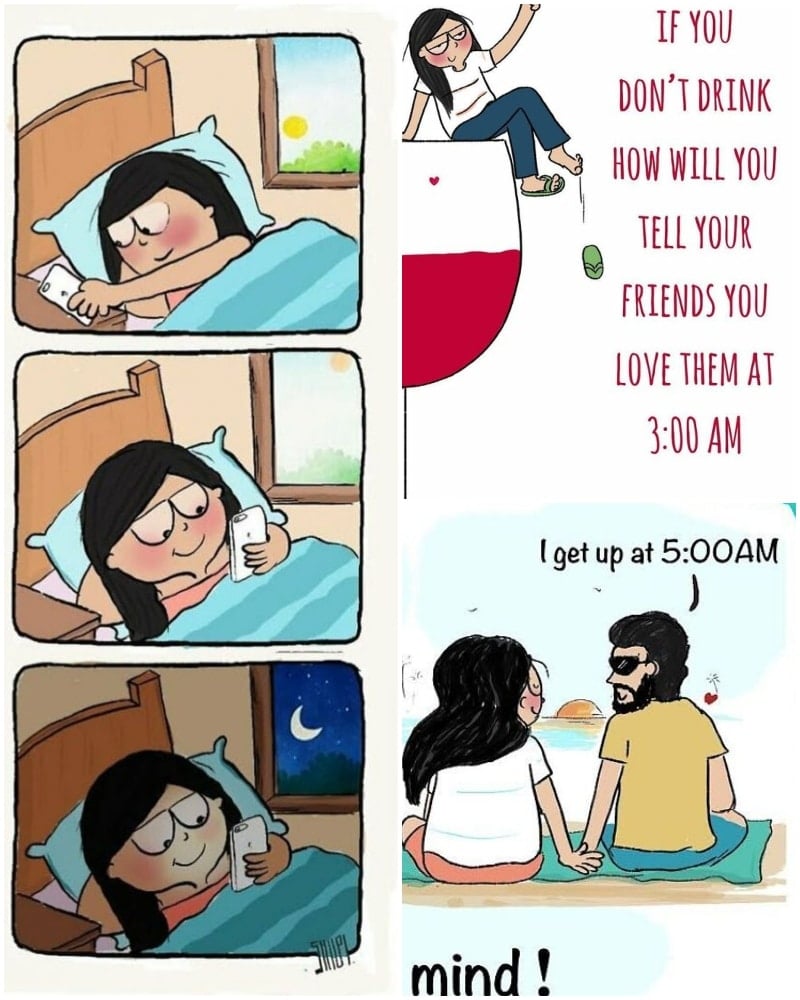 No one can resist a late-night snack!
Adhering to a diet is not an easy task by any means. Keeping track of all your calories and nutrients can be incredibly hectic, so if you're someone that struggles with scheduling their meals every day, then don't worry — you're not alone!
Sure, you might be able to breeze through the day without any problem, but things can get a bit out of hand once night falls. Late-night snacks are notorious for being irresistible, and it wouldn't be surprising to find someone indulging themselves near their fridge at night.