There are probably millions of videos on YouTube that show you how to make simple home improvements with tools you have at home. Of course, your home-workshop tools should be of the same quality as pro construction and woodworkers, but hey, it's worth giving a shot with a simple screwdriver, tape measure, and hammer, right? As you probably already know, it doesn't work that way, and most of the time, aspiring DIY-ers tend to mess things up. Here are 50+ examples of simple DIY home renovations and construction projects going terribly, terribly, hilariously wrong.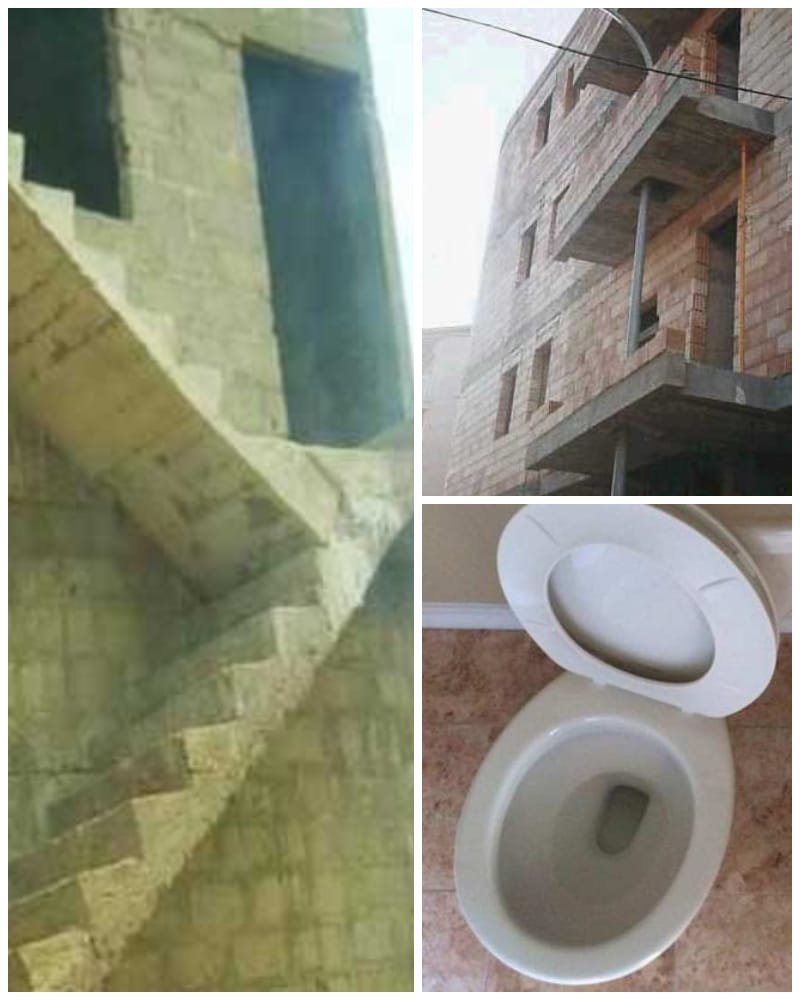 This Person Hates Children
Why would you want your children playing in the same sandpit as others, who dribble snot and spit all day? This person was kind enough to purchase a backyard playground for their child. The unfortunate thing about the installation of this playground is that the OP didn't actually read the instructions carefully.
When it came time to set up the slide, they installed the top tube portion in such a way that would snap a kid's neck if they tried going down it. And what's crazier is that they allowed their kid to climb up the playground before even correcting the problem. Good parenting there, guys.