If you get as delighted as I do about the little things in life, these might not be as mild as they are to some, because let me tell you, I am excited about the items on this list. Reddit is a true gift to the easily entertained; it's a wonderful place to find fascinating as well as mundane things. Of course, I spend most of my time looking for four-leaf clovers and watching lizards run circles around each other on my deck, so maybe I'm a bit easy to thrill. Either way, here are some "mildly interesting things" as shared on the Mildly Interesting subreddit, that I genuinely hope you find as amusing as I do! If not, maybe you should stop and smell the roses a bit more often. It's the little things in life that make it all worthwhile!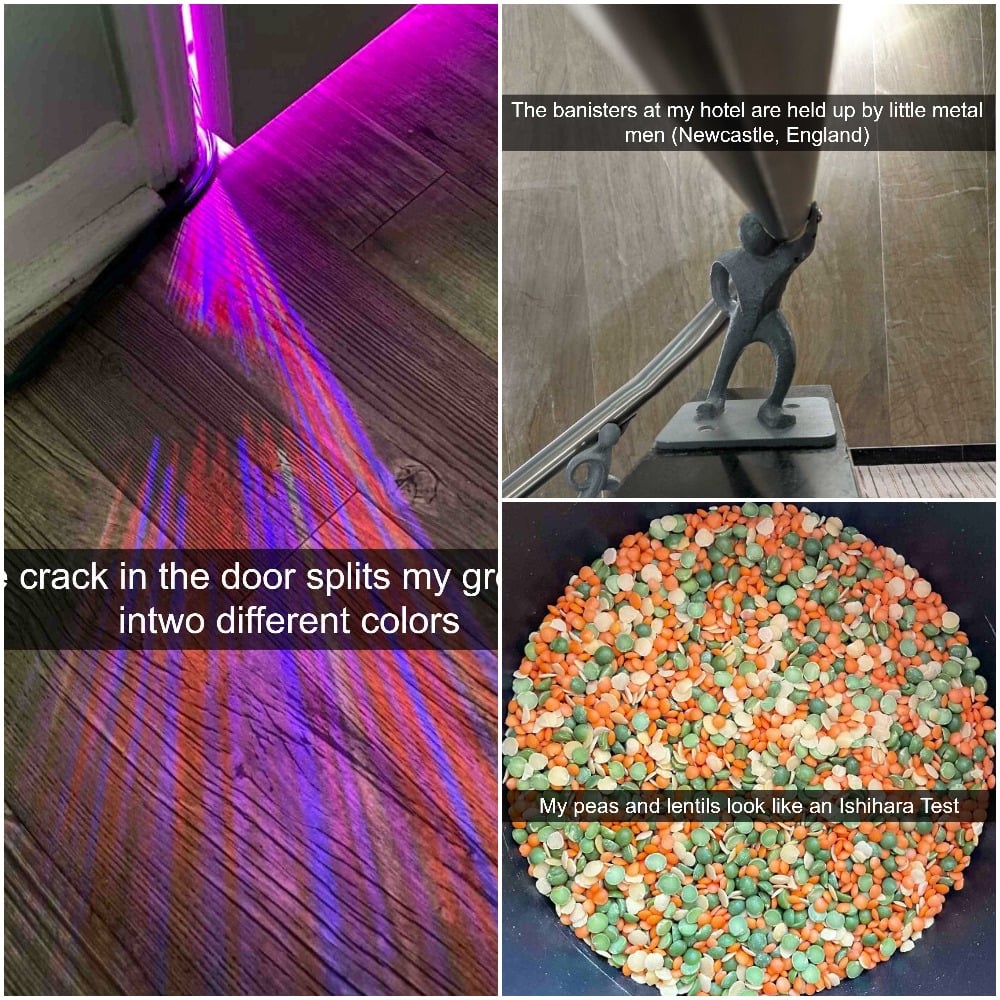 #1: Uber Duck
That's a duck in an Uber, and I am insanely jealous. The most exciting thing I've ever seen in an Uber was a clean car. This photo, however, poses a lot of questions. First of all, why is the duck there? Is it a pet? Does it have a name? Is it a paying customer?
Though no further evidence exists, the internet has dubbed this male mallard Reggie, short for Reginald. Could this be an Easter egg nod to Dr. Reginald Bushroot, the half duck, half-plant supervillain on Darkwing Duck? I'm going with yes, because what could be more mildly interesting than that?