#41: Much View, So Amaze
We've just talked about the importance of vents in a shower, but air ventilation is important in every room. Normally, vents aren't necessary for bedrooms because they have windows – which is much better. Windows don't only provide us with fresh air, but also a nice view.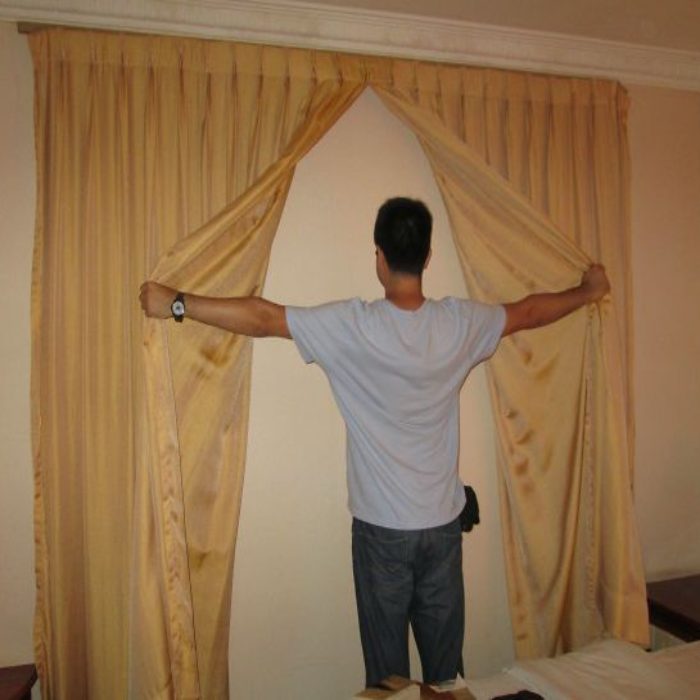 So, you can imagine the disappointment on this person's face when he opened up the curtain to reveal a great, white wall. We can't decide what's worse – the fact that this room doesn't have a window, or the fact that they tried to cover it with a false curtain.