#52: A Deadly Time Saver
Everybody knows that water and electricity are a deadly combination. So then, how in the world did a hotel think this placement was a good idea? The hairdryer is attached to the wall inches away from the showerhead. Did the hotel expect that guests would want to dry their hair while still showering?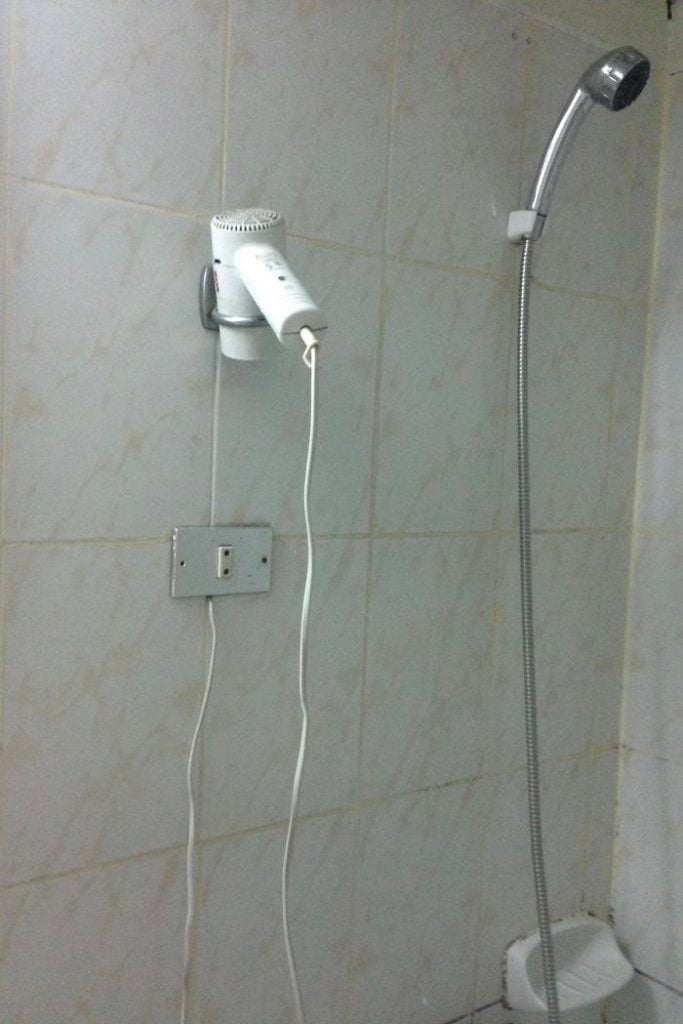 That would be a terrible plan to save time since it would be, you know, deadly! Let's hope that the person who snapped this picture complained to the hotel owners and explained the very bad planning. If this doesn't get fixed, somebody's hotel stay may be their last.