You need to tell me things!
No, no, the child in this photograph wasn't the accident (we think). The parents forgot to inform everyone in the household that they were bringing a new child home. This is understandable since pregnancies can be pretty hectic, but you could've at least sent a message from your phone.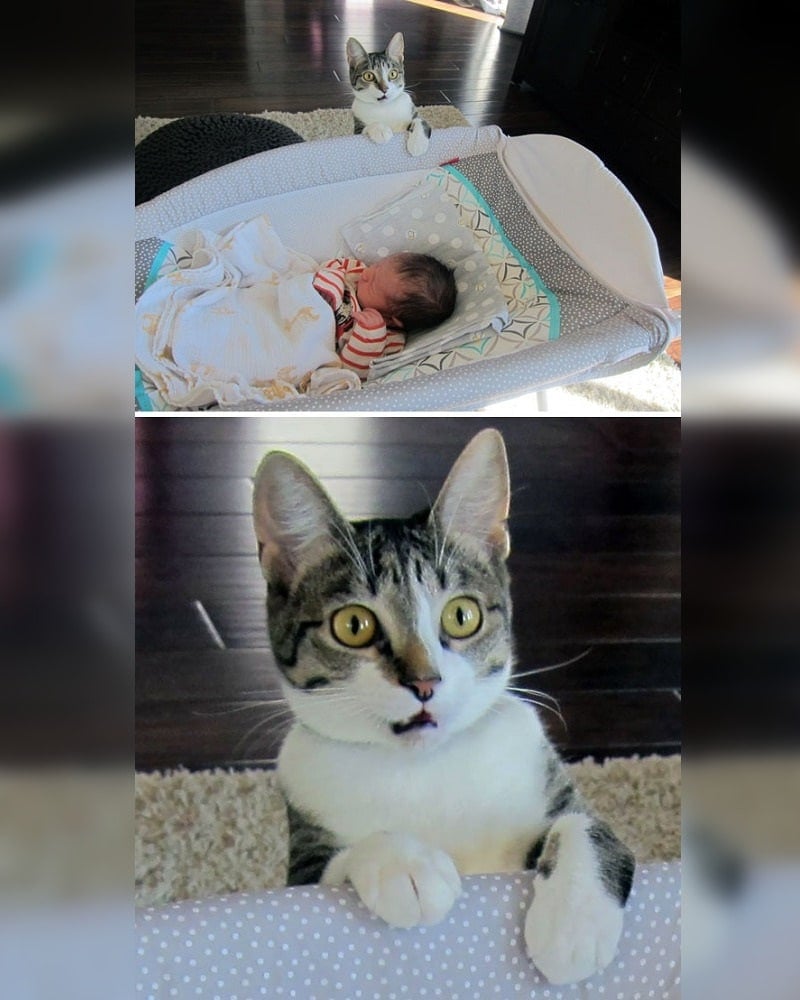 As you can see, this cat is upset about the change of dynamics. Having a kid at home means dealing with someone who will tug at your tail, pet you the wrong way, and take all the attention for your parents! Don't worry, little guys, you'll grow to love the tiny human.