For Superior Printers
We're only human, and we all make mistakes. We all forget things sometimes, even the people who work in the manufacturing line of HP printers. Quite ironically, they forgot to print the label for one ink cartridge. We've no way of telling what was supposed to appear on this white part. It must've been something good. It's too bad they forgot about it.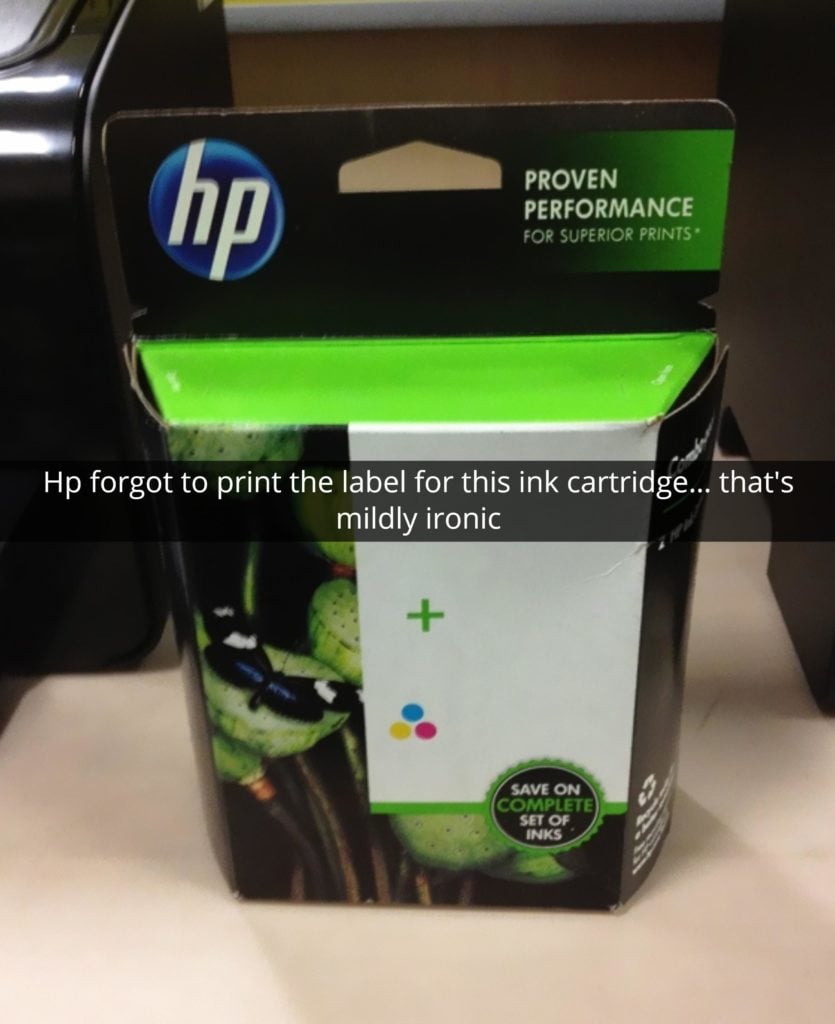 This just goes to show that anyone, anywhere, can forget about anything. If this doesn't make you feel better about your forgetfulness, we don't know what will. We've said it before and we'll say it again: to err is human. HP must've been pretty mad about this mistake, but we find it quite funny.