He doesn't have the hang of it
It really goes without saying, but before putting your clothes on, make sure you remove the hanger first. We're going to assume that this man was in a rush to get to work and forgot to take the hanger out. Oddly enough, his coworkers didn't feel the need to inform him. Instead, they snapped a picture and uploaded it to social media. With friends like that, who needs enemies?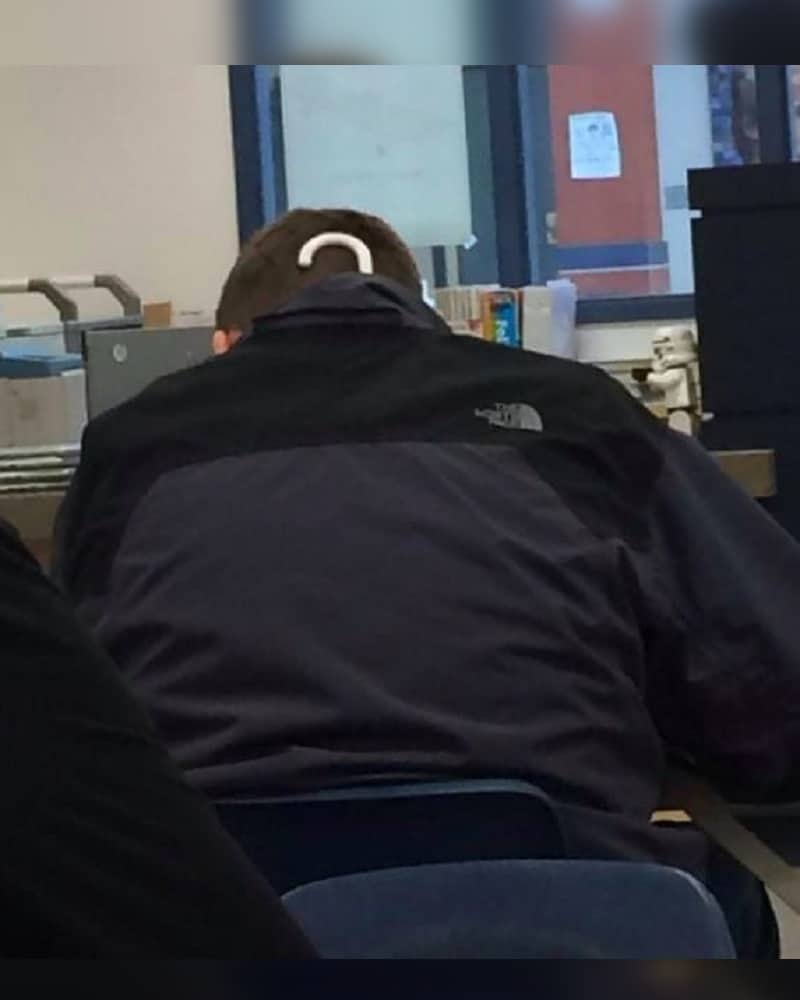 If you think the man noticed his mistake, he didn't. Someone actually had to inform him that the hanger was still in his jacket before he removed it. Maybe he was wearing thirty layers of sweaters underneath to combat the cold.