Raccoons, often referred to as trash pandas, are known for many things. Among other things, they're known for their mischievousness and intelligence. Did you know that raccoons can solve puzzles? Yep, that's pretty impressive. While they aren't quite as prevalent in residential areas as squirrels, it's not uncommon to spot a raccoon in the city or the suburbs, going through the trash cans or crashing at an abandoned building. Raccoons often wander into populated areas at nightfall to search for food – namely garbage and food remains – and sometimes, instead of going back into the wild, they decide to hang around. These people documented their funny encounters with raccoons, and through these photos, we can get to know them a little bit better!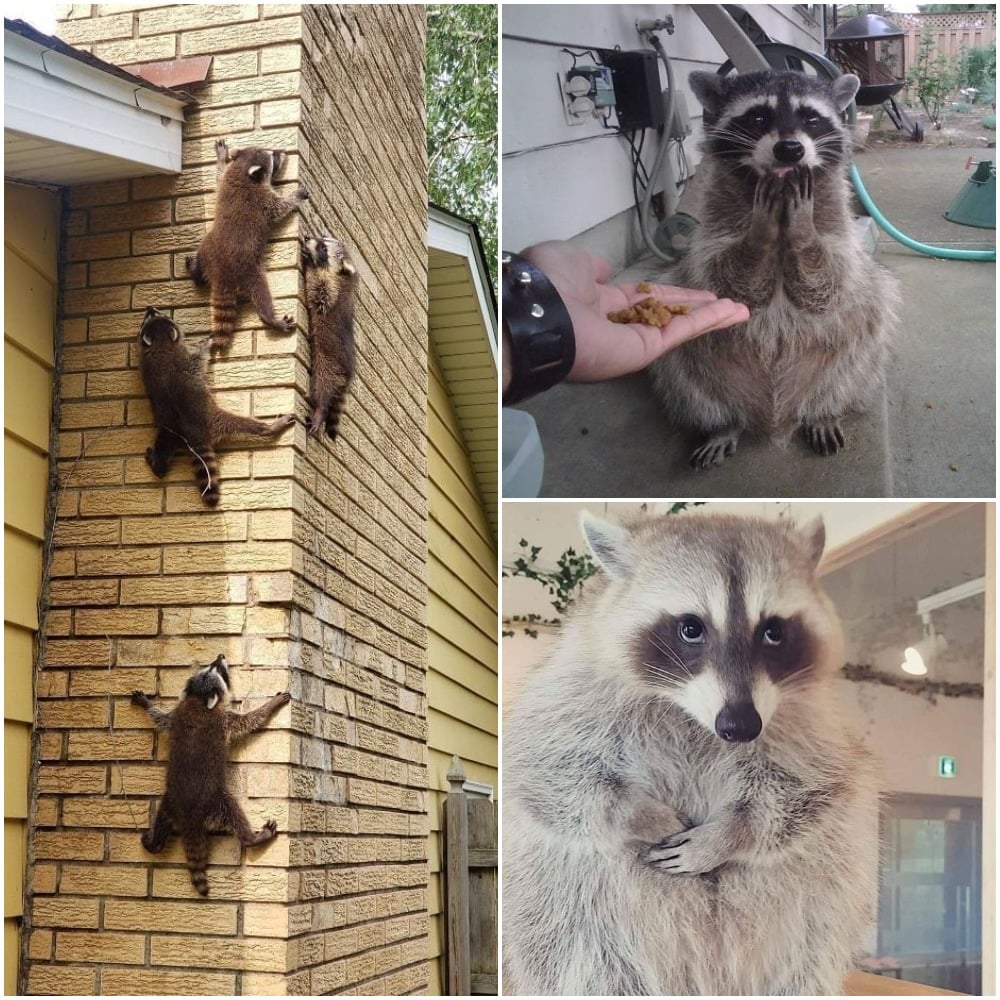 Self-Love
You might be surprised to learn that some people keep raccoons as pets. While they are wild animals at nature, some people have domesticated them and made them into the perfect pet. Some people chose it, while others were forced into it when a raccoon chose them. Yes, it happens.
Some raccoons decide to make abandoned buildings their new home, and some raccoons stumble upon houses or garages and simply decide to stay. What can you do about it? Embrace the raccoon as a furry family member! This woman took it a step further and bought her furry friend a stuffed friend of his own.