We tend to think that all breakups are full of heartbreak and sorrow. But that's not always the case. Some breakups are amicable and even absolutely hilarious. From flabbergasting excuses to rude Facebook messages, we've all heard of or experienced truly wild breakup stories that are just so outrageous they make us laugh out loud. We've rounded up some of the funniest breakup stories people shared that are guaranteed to bring humor to what can often be a difficult and painful experience.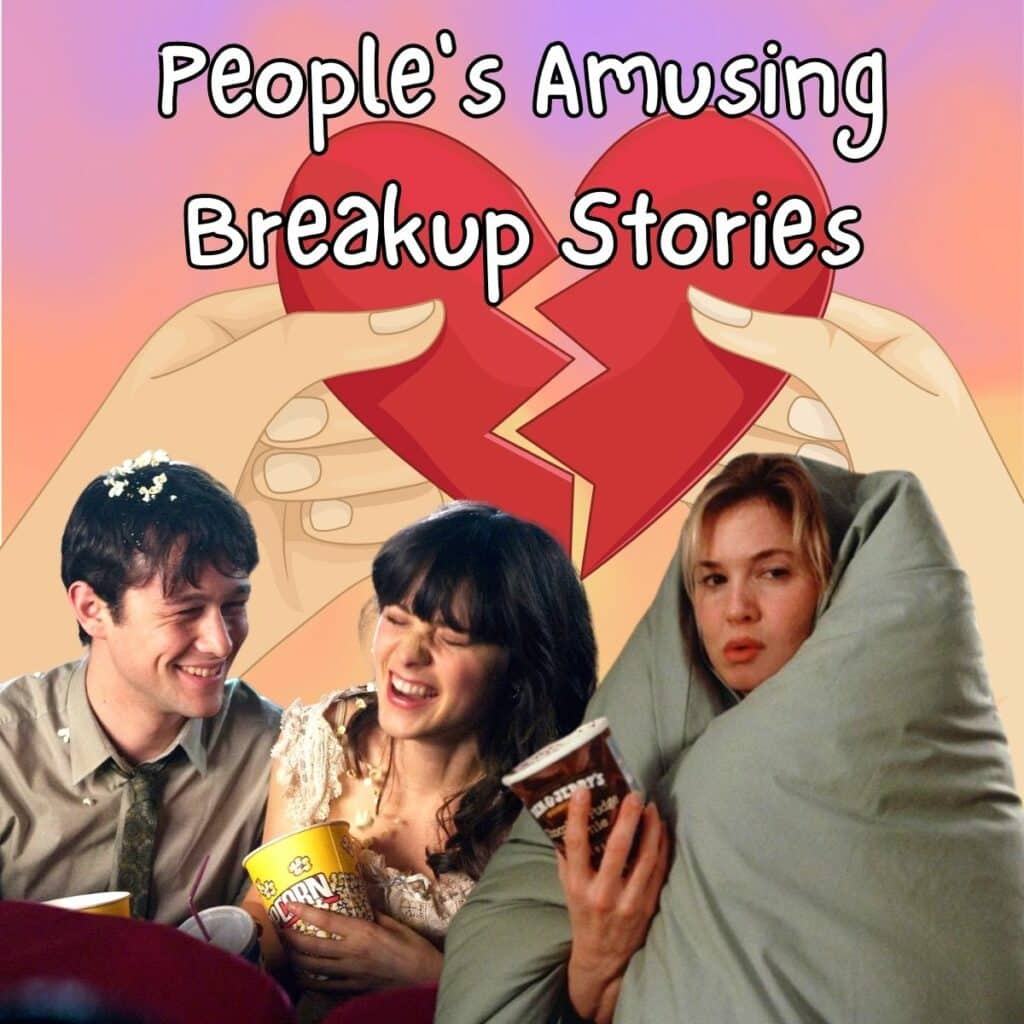 A Beard Situation
This gal was totally blindsided when her first boyfriend broke up with her. She thought everything was fine and dandy when they both moved away to attend different colleges. He called the very first day he moved into his dorm room to break the news. The thing was, she had no idea that their whole high school relationship was a farce.
As it turns out, he was gay and decided to come out after high school. She always thought it was kind of weird that he never wanted to get physical… Looking back, it was obvious that he was closeted and used their relationship as a beard. She was totally fine with it but felt silly for not realizing what was happening!