#14: Look Out for Each Other
Someone posted very sage advice that we should all follow: Protect each other. It's a wild world out there, and it can feel very scary sometimes. Always look out for other women in your life, whether they are friends, family, or complete strangers. When you live your life looking out for other women, many will return the favor.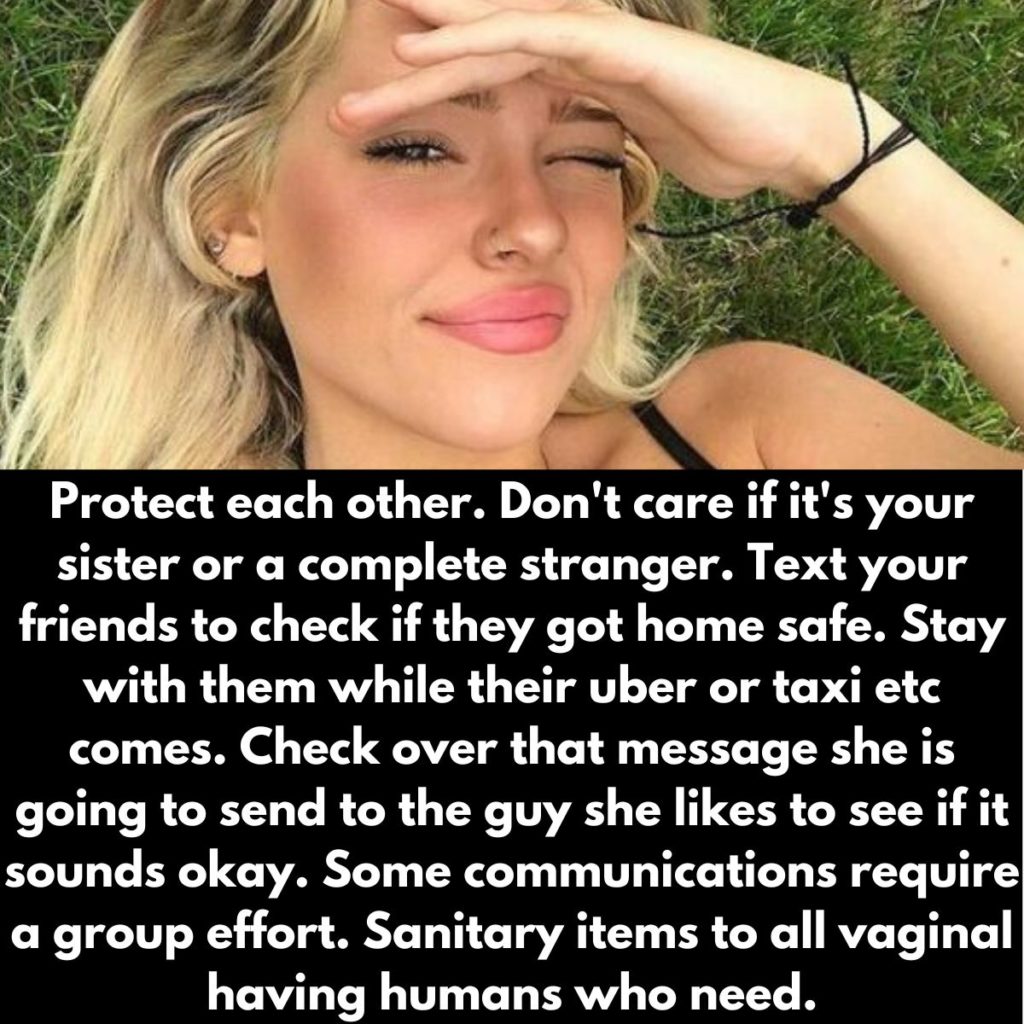 There are plenty of ways to protect the women in your life. Text your friends to make sure they got home safely after hanging out. Wait with someone while they're waiting for their Lyft or taxi. Even sharing your menstrual products with someone is a way of showing you care. We're all in this together, and life is easier when you work as a team.