#43: Is Your Family Weird? Or Just You?
Miss Cheryl here is trying to pass this off as a weird family moment when really it's just her. Well, and maybe her husband. Who puts their wife on a work call without asking first? My husband would never! The hashtag for this one is #ThatOneTime, not #MyFamilyIsWeird.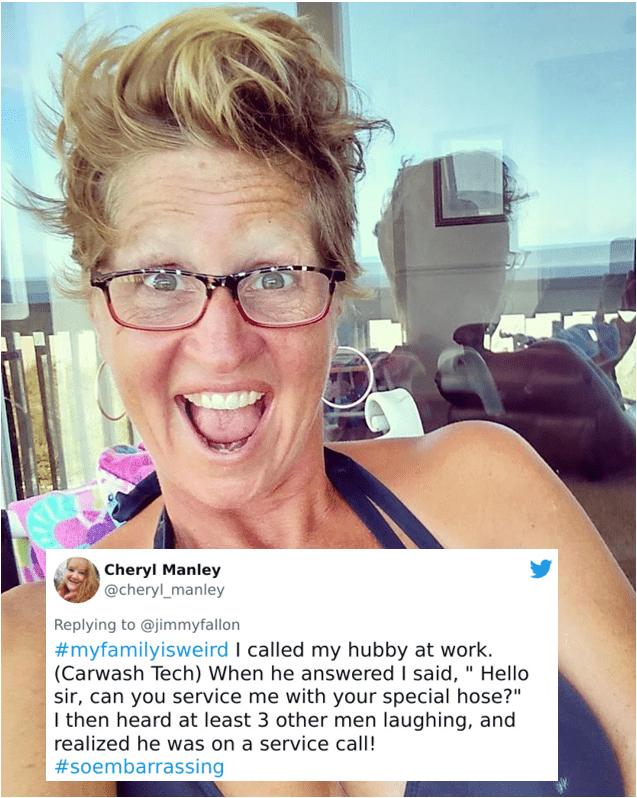 I'm sure she learned her lesson to only text those kinds of things, and he learned his. That's what texts are for, right? On the upside, everyone at work now knows they have an adorable and funny relationship and that his wife likes him. I guess that counts for something.