#30: Out of The Closet over Turkey!
It seems like there's never a "right" time to come out; it's always hard to share such life-changing news with your family. So, right after the "Amen" on Thanksgiving dinner seems like peak planning to me. Wait for everyone to get the blessing out of the way and then just lay it all out on the table. It's even better when it's blurted, for sure. Like ripping off a bandaid.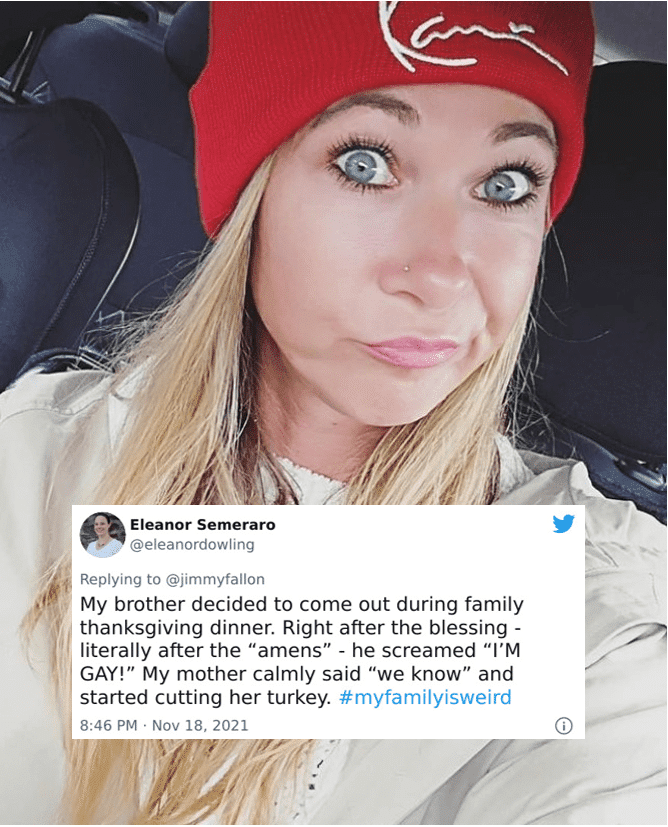 Honestly, I love how this mom handled it. A casual "We know" is always the correct answer. Maybe add an "and we love you," and you're good to go! If a family member ever follows in the footsteps of Eleanor's lovely brother, that's what you do, okay? Either that or act completely shocked for 2.5 seconds before alleviating the panic with a smile and a hug.