#39: Jump on the Bandwagon
I can see exactly how this would go down. In comes the toddler, absolutely adorable in his dinosaur jammies with his milk and cuddles up. The boy enthusiastically shows off his lay-down milk, and gramps can't help but toast with his glass of wine. From there, it's just a natural progression!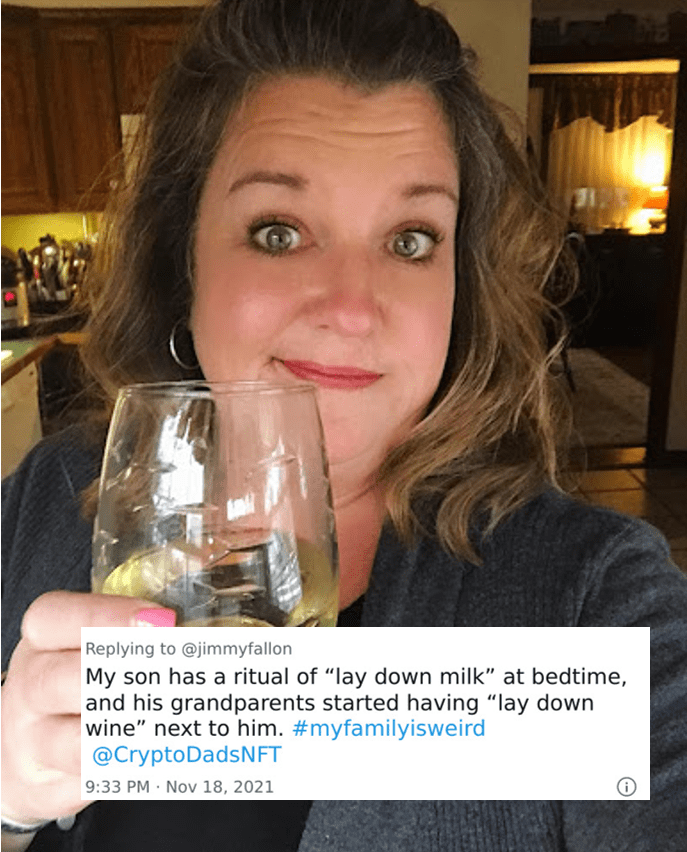 I think I might take a page out of this family's book and have myself a glass of wine while putting the kids to bed. Honestly, though, as a parent, my first thought reading this was, "Oh god, that's just a wine spill waiting to happen!" But everyone deserves their own small bedtime rituals.