#28: Martina Navratilova: One of the Greats
Martina Navratilova gives Billie Jean King a run for her money. She is often listed as one of the best tennis players in history. Navratilova won 167 singles and 177 doubles tournaments. She also notably won the mixed doubles in 2006, making her the oldest tennis player to win a major title just shy of her 50th birthday.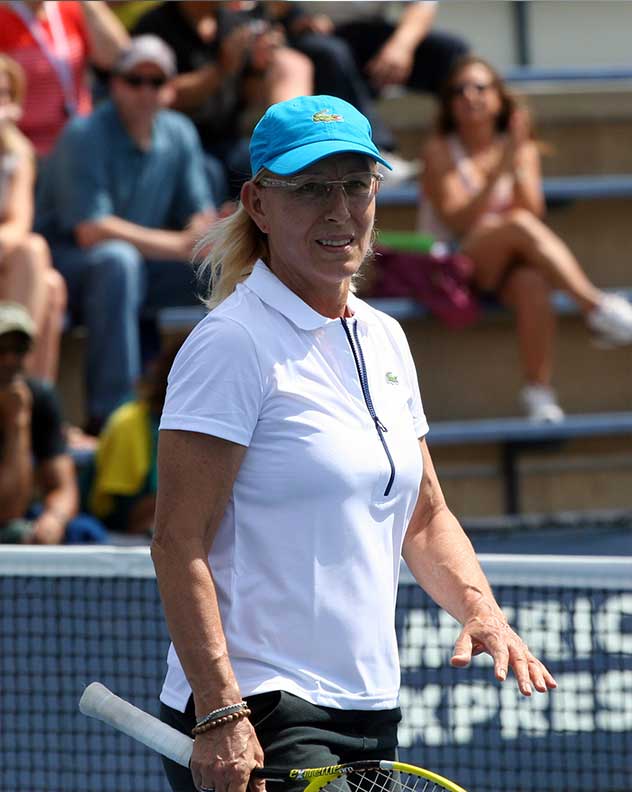 Martina is also a pioneer off the tennis court. She was one of the first openly gay athletes and has been an advocate for equal rights and acceptance throughout her career and beyond. She continues to make contributions to the LGBTQ+ community by participating in multiple charities and causes that further the fight for equal rights and opportunity.