Acetone It Down, Boss
We know it's a bit late in the article but for those who don't know what "mansplaining" is, here's the perfect example. This woman, who worked for a furniture manufacturing company, got the full mansplaining treatment about what acetone was during a meeting. In the furniture-making biz, this is basic stuff.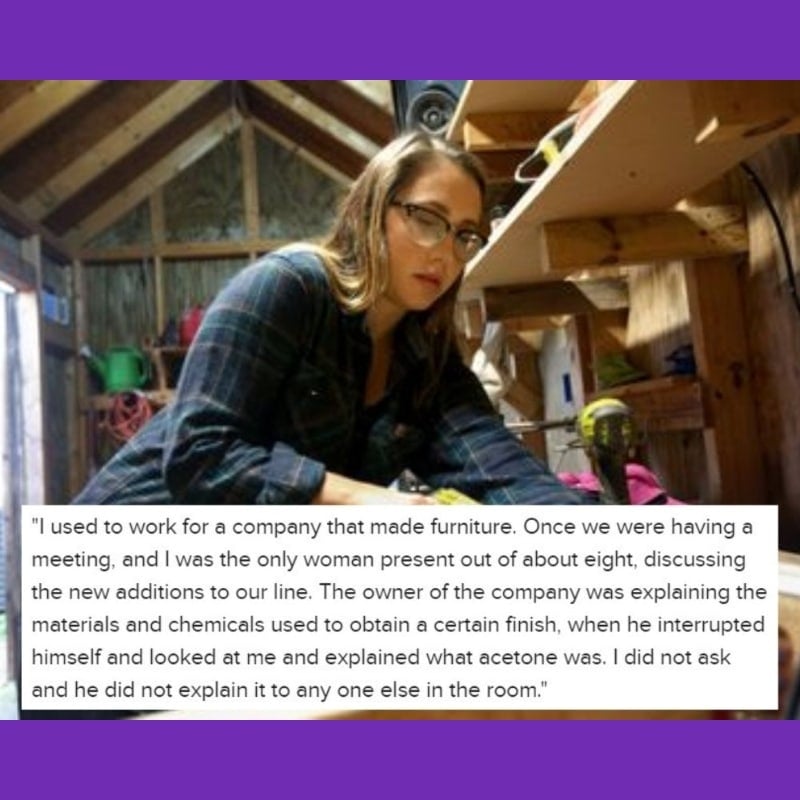 So, what makes this a "mansplaining" event? First, the female employee didn't ask what acetone was. Second, the owner explained it anyway. Third, he explained it just because there was a female present. While it's true some people use the term mansplain out of context, it's a real-life phenomenon that should be embarrassing for everyone involved.